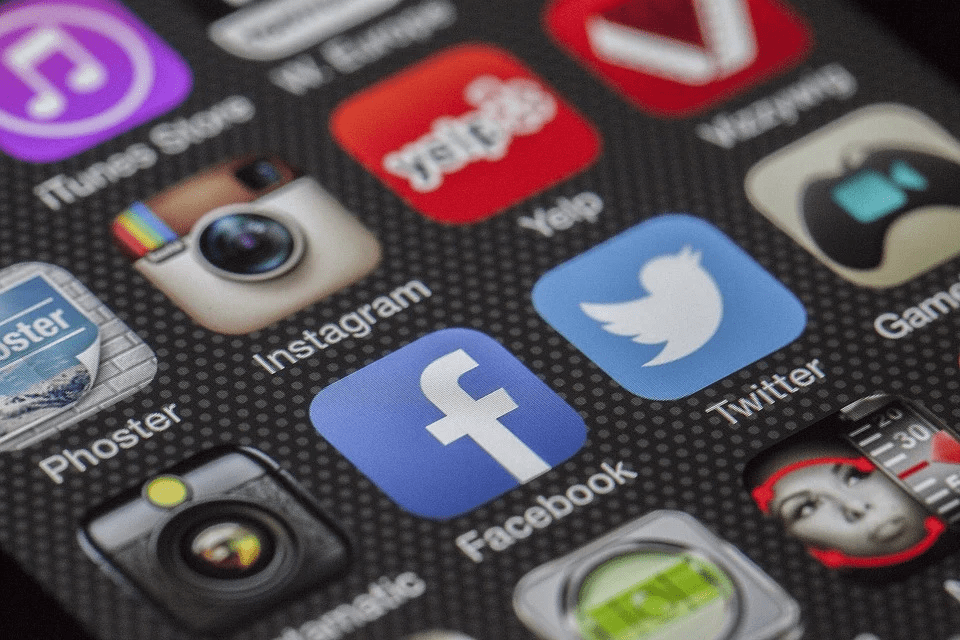 Social media rebranding: Four things you need to know
By Praveena Somasundaram
In a digitized world, having an up-to-date social media presence is more important than ever for local businesses and organizations.
In 2019, a Pew Research Center survey showed that a majority of Facebook, Snapchat and Instagram users use the platforms daily. The normalcy and high frequency of social media use has created a necessity for businesses to maintain their brand's online presence — and sometimes, freshen it up.
Whether the rebranding is limited to a brand's social media or extends to an organization's general brand, If you're looking to smoothly rebrand your social media and better reach a target audience, here are four steps you should take:
1. Evaluate
If you are trying to rebrand your social media, the first thing to do is evaluate your current social media presence.
What online platforms does your business use?
Is there a pattern of social media posts on those platforms?
What are the consistent colors, typography and visuals featured on your social media already?
Another aspect of social media to evaluate is analytics.
How much engagement is your social media getting?
What types of posts are more popular than others?
Analytics will give you a sense of what your audience already enjoys and what they don't — which brings us to the next step: what needs to change?
Social media platforms like Facebook and Twitter have analytics built into the apps. Instagram and Pinterest have in-app analytics for business accounts.
You can also access social media analytics with external services Sprout Social and Hootsuite Analytics. Services like these can compile analytics into assessments and reports, which is helpful to guide social media rebranding efforts.
2. Look at the big picture and see what needs to change
The likes and dislikes of your social media following should be indicators of what to keep and what to change about your social media presence. There are some other questions that can help guide the changes you might make to your online content.
Does your brand need any color changes?
Whether it be photos, videos, interactive content, what types of content do you need to produce more of for social media?
Do you need to publish your online content on a different schedule?
A good place to start is by evaluating how much the current content of your social media aligns with your brand's mission. If you are looking for help with this, the 1893 Brand Studio's Campaigns Team is skilled in creating social media content and marketing strategies that are specific to a business' characteristics.
3. Expand if you can
We've already seen that engaging with the community and your customers online is important, given how frequently social media is used. And as such, expanding within and across social media platforms can be beneficial for your business' reach.
Many apps have special features available to businesses that can be useful. For example, Instagram has a feature businesses can use to tag products in posts and stories. Users can then click on these tags to see more details about and purchase products.
Beyond in-app features on platforms you have already, consider expanding to other online spaces during rebranding. Though Facebook and Instagram are popular, TikTok and Pinterest are also great platforms for businesses to build relationships with the community and strengthen their online presence.
4. Document and share as you go
As you are fulfilling these steps to rebrand your social media, don't be afraid to share the process with your following. Are there new photos you'll be featuring soon that you can give a sneak peek of? Can you post some behind-the-scenes material from your content creation and gauge how your audience is feeling about it?
And once you've established the rebrand of your social media, don't forget to check in with your audience about the look of your feed or the new content you've been putting out. Your audience's feedback will help you course-correct your social media if needed.
Don't be afraid to use social media to create polls or promote surveys that engage your audience and can collect feedback on what they want to see on brand social media accounts.
Need help with your social media rebranding?
The 1893 Brand Studio is highly experienced in managing social media and evaluating their analytics. Our staff can help you expand your reach and roll out smooth campaigns and rebranding efforts on social media.