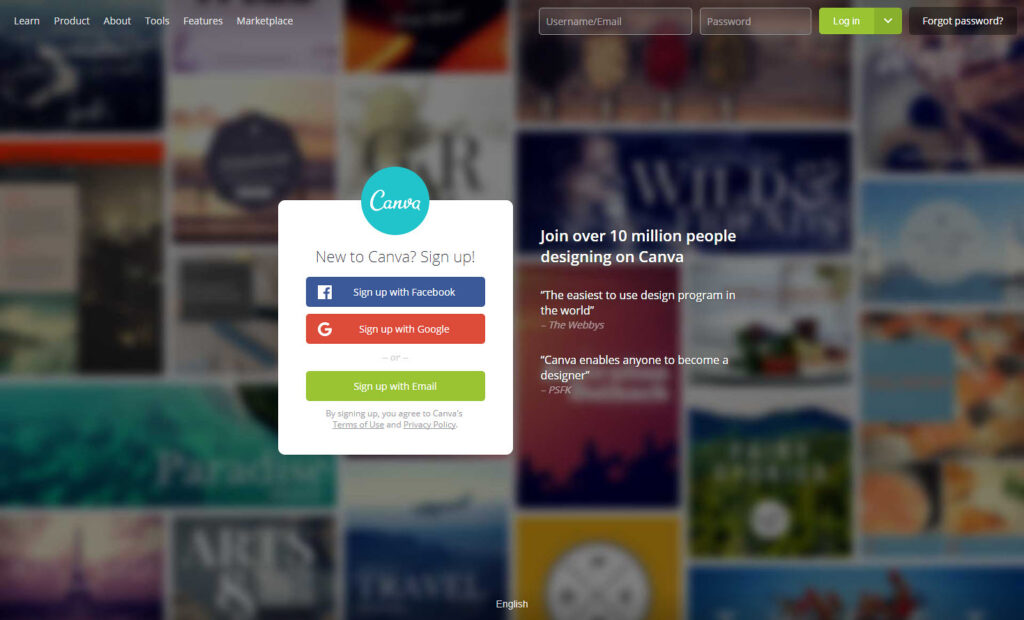 How to Use Canva for Your Business
By: Anna Allen
One of the most important aspects of a business is its visual branding.
For any business, a cohesive and clean set of branded design materials are essential for maintaining professionalism and communicating originality. From websites to flyers, having well-designed brand graphics is key to being recognized and remembered by consumers.
However, for businesses starting out and especially small businesses, designing a brand can be costly and time consuming. Some businesses cannot afford to hire graphic designers and must create brand visuals themselves, which takes even more time than a professional.
Thankfully, there are many platforms on the market today that help individuals and businesses create compelling graphics at a fraction of the cost – sometimes even free. One of these platforms is Canva, a fully-online graphic design platform free for anyone to use.
Below are some tips for using Canva for your business' graphic design.
Canva 101
Canva is a template-based platform that allows users to insert text, shapes, images and more onto a set space. Many templates are offered at pre-set dimensions, such as an Instagram or Facebook post, for the user's ease.
For those limited on time, the ability to create graphics from pre-made shapes and designs makes it easy to quickly put together social media posts and company graphics.
Because of its templates, Canva is great for beginners who may not have any graphic design experience, but still want quality design content.
Canva also allows users to save any graphics and templates that they create so if a theme is used commonly within a business or social media channels, it's easy to use with something new.
Canva also offers a 'learn' tab on their website that has tutorials and articles meant to help individuals and businesses get started designing at any experience level.
Canva's Features
Some of the great features offered on Canva go beyond free templates, graphics and photos. It offers several plans beyond the free plan, including Pro, Enterprise, Education and Nonprofit.
One of the best features included with a paid account is a Brand Kit. The Brand Kit is a tool that stores your logos and fonts, so they can be easily found and used to curate your designs around a brand and logo.
Having a saved, resizable and customizable logo is key in graphic design, as it associates your brand with all of its graphic materials and looks professional.
Another great feature is the content scheduler. If your brand releases social media posts on a set schedule, Canva can do it for you. After creating a graphic and adding it to the calendar, Canva will publish it automatically at its scheduled time.
In addition to the Brand Kit and the content scheduler, Canva's paid accounts offer thousands more templates, graphics and photos for free use, as well as up to 100 GB of cloud storage in the Pro account.
Need more from a platform?
More experienced in graphic design? Feel like your business has outgrown platforms like Canva? Try more robust and complex platforms, namely the Adobe Suite. Adobe PhotoShop, Illustrator and InDesign have been pioneers in graphic design for decades.
The Adobe Suite
If your logo is no longer working for your business or Canva does not fulfill your brand's creative vision, Adobe Illustrator and InDesign are great tools.
Adobe Illustrator is a vector-based platform, meaning graphics do not lose resolution at any size, unlike bitmap (pixel) images. If your company cannot afford a complete brand redesign or has limited time, hiring a designer to create a logo in Adobe to be imported into Canva is a great compromise and can boost your brand's image.
Need to redesign your logo and create graphics for your business? 1893 Brand Studio can create graphic materials for your business in Canva and Adobe Suite and create templates for your future ease of use.