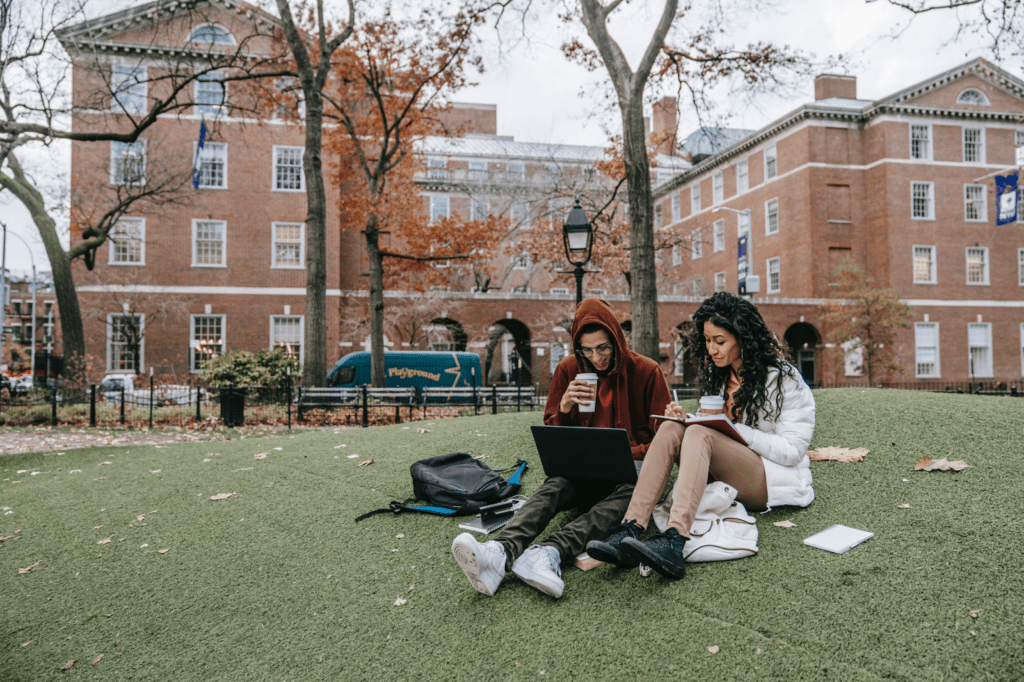 By Anna Southwell
Targeting your business's marketing efforts toward college students, especially for those located in a college town like Chapel Hill, is a valuable method to establish and maintain a loyal consumer base.
"Gen Z" is a tech-oriented generation, constantly consuming all forms of online content, especially during the pandemic. But with this age group being distracted by the competitive world of marketing on top of their busy day-to-day college lives, in which almost 70 percent of them are using ad blockers, how can you effectively grab their attention?
Our Tips to Get on College Students' Radar:
During their college years, students are determining their next career steps after graduation and will be presented with many new challenges associated with entering adulthood. Young adults in this age group are also still establishing their brand loyalty and evaluating which products and companies resonate with them. This temporary indecision allows brands to make a positive and potentially long-lasting impression.
Luckily, college students are geographically stagnant for around 4 to 5 years while they are in school, giving you plenty of time to develop a marketing plan that works.
The key is to research and understand broader issues that affect college students, alongside the social attitudes and values that drive them. These factors are continually changing for this age group, so it is necessary to stay attuned to popular trends and changes.
Amp Up "Cleverness" in Social Media Copy and Strategy
It goes without saying that focusing on various social media platforms and establishing a creative presence on TikTok is a strong way to reach Gen Z. But this target group is well adapted to various social media marketing trends, and they have already established what they enjoy and don't enjoy engaging with. This means that businesses need to get even more creative and savvy with their social media efforts in order to grab college students' attention.
Understanding the current "lingo" of the generation as well as various social media trends, such as TikTok challenges, can go a long way in piquing their interest. Simply crafting social media copy that is relatable to their everyday struggles and thoughts can make a positive impression as well. For example, sympathizing with their stress during finals week or sharing their excitement for school spirit during football season can give them a sense of relatability and appreciation for your business.
Most importantly, your social media content and branding should always be authentic and honest. In the age of "fake news," research shows that young adults crave authenticity and transparency when building relationships with businesses and brands.
For more guidance on enhancing your social media creativity, check out these tips on adding personality to your branding.
Offer Targeted Discounts
College students love discounts, especially if that discount is event-based in an applicable way. For example, offering a discount during finals week to UNC students would be helpful during a stressful time and further increase their appreciation and respect for your business. It positively positions the business as sympathetic and aware of their struggles.
A business could also offer a discount specifically to UNC students on the night of a basketball game against Duke, which not only plays into the exciting college component of school spirit, but also the competitive nature of sports and school rivalry. This directly involves students' lives and their college environment to make them feel further connected and engaged with the business.
Discounts that help college students relate to them in a meaningful way will grab their attention and encourage them to engage with your business. This can also help spread awareness of the business to their peers in the college environment through word of mouth.
Establish a Presence Around Campus
Although many college campuses are currently less populated with students due to the pandemic, there are still a number of ways to safely connect your business to campus life. Campus still serves as a hub for students, so it is necessary to make your business known there in order to successfully spread brand awareness.
Printing QR codes has become an increasingly common marketing tactic during the pandemic, because the interaction they induce is safe and digital. This form of marketing can also be easily placed on a number of deliverables and surfaces in various locations, like on flyers and posters across campus. Traditional advertising tactics such as effective advertising across campus via posters and flyers are also still useful.
As more and more students receive the vaccine, businesses will be able to host pop-up shops on campus and small, socially-distanced events to amp up student engagement. An event involving a raffle, giveaway or competition could appeal to students because of the incentives and social aspects involved.
But if hosting an event is in your marketing plan, it is critical for your business to highlight how it operates in light of the pandemic and what safety measures are in place to position it to college students as a safe, socially responsible and positive business model.
If you still have questions about how to effectively resonate with college students, contact 1893 Brand Studio. Our Storytelling and Campaigns Teams will help you craft the creative and engaging content your company needs to convert college students into loyal customers.