A Comprehensive Guide to Twitter Marketing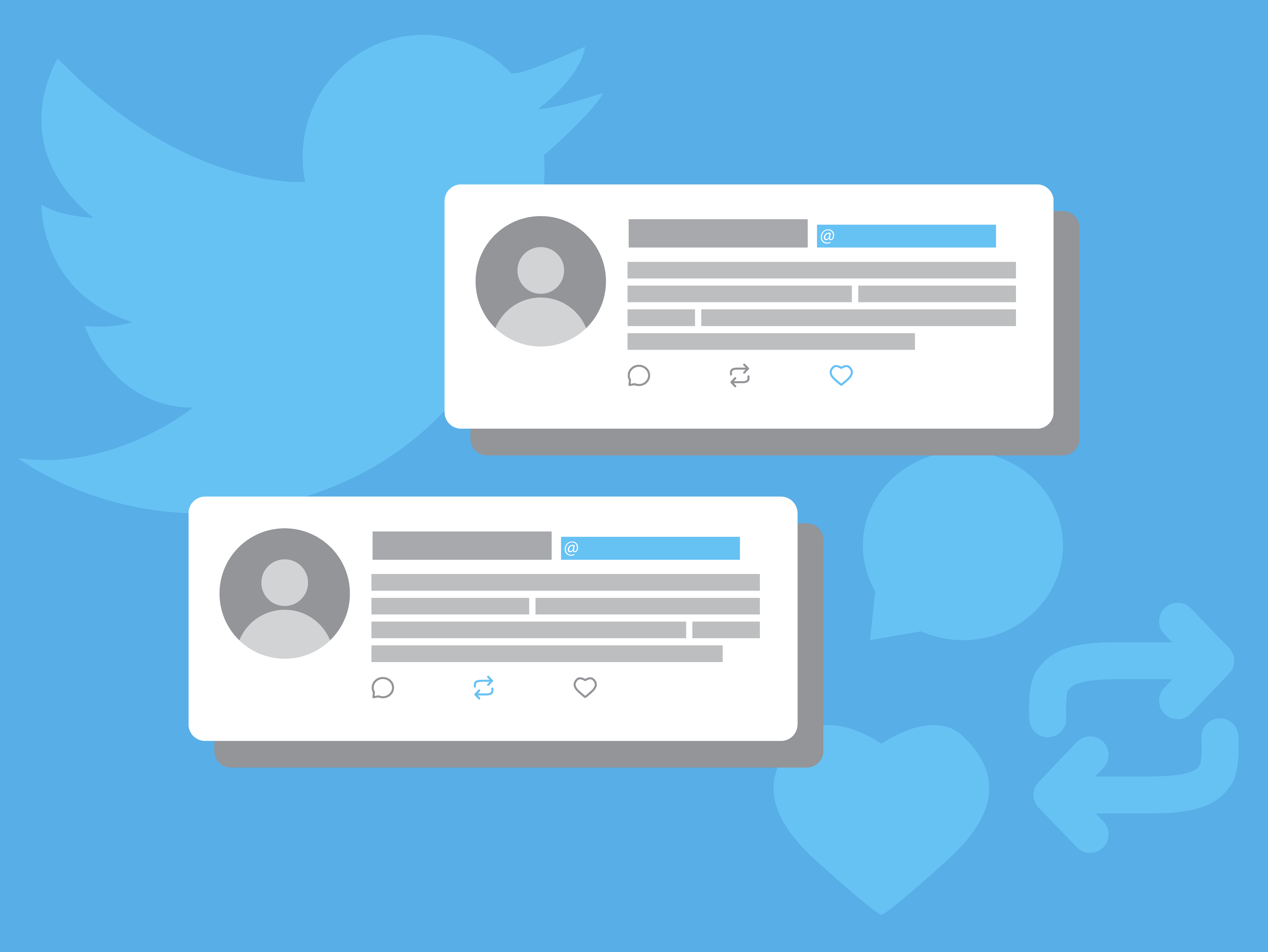 With over 145 million monetizable active daily users and an average of 500 million tweets sent out every day, Twitter is a great tool for growing your business.  Read this guide to get started with Twitter marketing. 
Some important statistics to keep in mind when thinking about Twitter marketing is that the platform has a large presence in the United States, with 68.7 million or 19.4% of its users being based in the U.S. It also has far more male (70%) than female (30%) users, though this gap is less prominent among U.S. users (54% male and 43% female). 
As the fifth most popular social media platform, Twitter is full of valuable consumer insights and can be a great way to increase sales and brand awareness. By developing the right voice for your brand on Twitter, you can also create a stronger bond with your consumer base. 
With how fast-paced the network is and the massive number of tweets sent per day, it can be hard to make your business's account stand out. If you're looking to get into Twitter marketing and learn how to best utilize the platform to grow your business, be sure to read further.
Creating a Twitter Profile for Your Business
The first step to using Twitter to grow your business is to establish your brand and create a profile. Your profile should reflect your brand's mission and values, as well as make a positive first impression on any viewers.
There are four key parts of a Twitter profile – your profile and header photos, your display name and account name, your bio and your pinned tweet. 
Profile + Header Photo
For your profile picture, it's important to choose a photo that represents your brand well. This picture won't only be visible on your profile, but will be attached to every tweet you post. Typically, businesses choose to use their logo. Your header, on the other hand, should be frequently updated to showcase new promotions, campaigns or launches.
The recommended dimensions for your profile picture is 400×400 pixels, and the recommended dimensions for your header is 1500×500 pixels. 
Display + Account Name
Your account @name is unique to your brand and appears in your profile URL. It can contain up to 15 characters and should have some variation of your business name in it. Your display name can contain up to 50 characters, and shows up above your @name. A good idea is to have your full business name here, especially if you can't fit the full name in your @name.
Your Bio
You only have 160 words to pitch your business to potential customers, so make the most of it. Be sure to explain what your business does and what your values are. 
You can also add a direct link to your website. A good idea is to use a unique link so that you can track how many people visit your website from Twitter. If you have a brick-and-mortar store, you can also include your location and business hours.
Having A Pinned Tweet
What's the latest news in your business? Do you have a new promotion or an important announcement? If so, these are all things you can highlight with your pinned tweet. Your pinned tweet is the first message that anyone who visits your page will see. It should be frequently updated to keep your customers informed of the going-ons in your business.
Creating Twitter Posts
It's important to have a regular posting schedule to keep your engagement up and ensure that your audience gets frequent updates. You can schedule your tweets to make sure they're being posted at optimal engagement times. 
Visual content, such as pictures or videos, is another great way to boost engagement. As Twitter has a 280 word limit, this is also a good way to convey longer messages. 
Hashtags are especially important on Twitter, and can help increase your discoverability. Find relevant hashtags to use, or create a branded hashtag so users can easily find information regarding your business.
Twitter Advertising
When used correctly, Twitter can be a powerful advertising tool. You can grow your following, increase website traffic, and promote products.
There are several different types of Twitter ads, including promoted Tweets, promoted accounts, promoted trends, promoted moments, and automated ads. Learn more about each kind and choose the one that best suits your business.