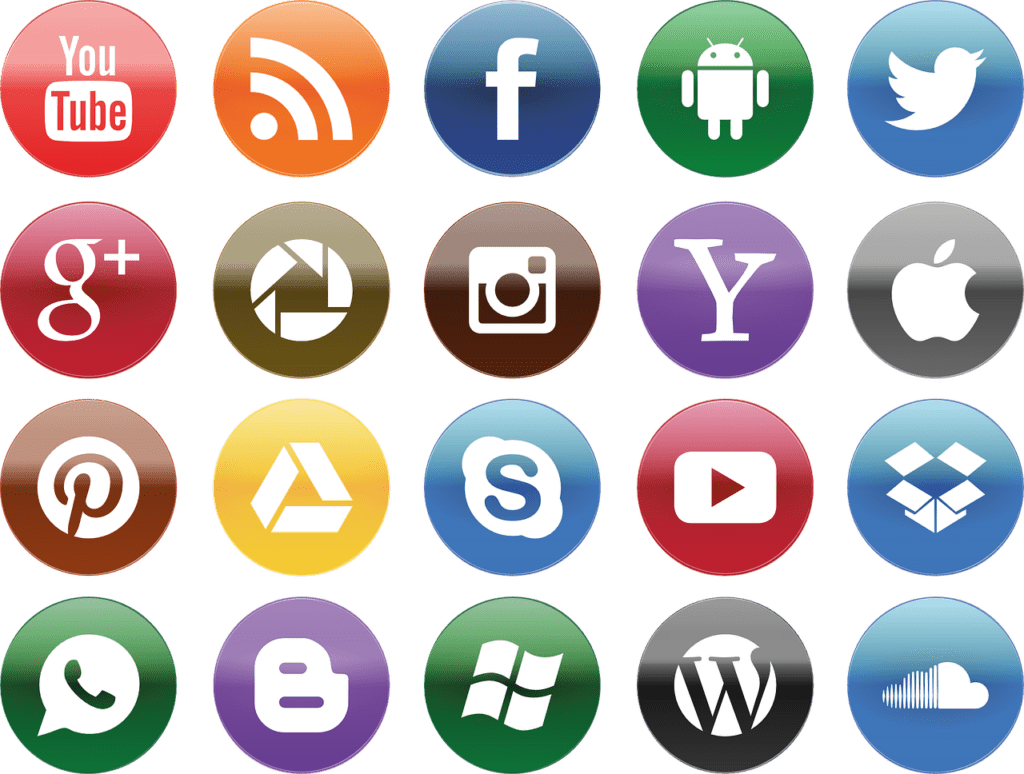 Photo by Pixaline on Pixaboy: https://pixabay.com/vectors/social-media-you-tube-facebook-1177293/
When and Why You Should Change Your Brand's Logo
By: Charlotte Geier
"If it ain't broke, don't fix it."
People see your brand logo, recognize it and buy it… so why change it?
Well, the saying doesn't exactly go along with branding. When it comes to your brand's logo and image, a fresh new look can be the make-or-break to drawing new customers in and keeping old customers coming back to a product they trust..
When to Update Your Logo
Whether your company has shifted its image orpurpose or just needs a refresher, a good rule is to update your logo every five years.
Additionally, brands often update and promote their logo at the turn of the new year, as this is a time when people are looking for change. Whether it be a change in lifestyle or a mere interest in new products, there will be people out there willing to test out your product, and your up-to-date logo can seal the deal.
New customers will be attracted to a modern image more reflective of your brand, but it's important not to lose key elements of your logo so old customers can still recognize it.
To Refresh or Repurpose
Most of the time, this means you'll be "refreshing" your brand's logo instead of rewriting it entirely. Refreshing your logo includes brightening colors, changing your logo's font and simplifying elements of the design.
Sometimes, it is necessary to repurpose your logo entirely. This can be a result of a brand name change or a different purpose for your logo. Apple is a prime example of a company whose logo was repurposed when the brand name shifted from "Apple Computer" to "Apple." In this case, both the brand name and brand purpose shifted.
It may be tempting to strip an outdated design, but it is important to maintain some key elements of your original look. In Apple's case, the brand kept their signature logo of an apple outline, but changed its font, color and name. This ensured that the brand was still recognizable but had an updated and sleek look.
Putting Your Logo into Action
So, you've updated your logo. But what do you do with it? There are two options.. Depending on how significant the change was, it may make sense to add in your new logo over time or to implement it across all fronts immediately.
If you've changed something minor in your logo to freshen it up, it makes sense to gradually add it onto company buildings, product items, business cards and more. The shift may be subtle enough that buyers only subconsciously notice the change.
If your logo has been completely overhauled, however, you can add in your logo alongside heavy promotion of your brand's new look and mission.
Whatever change you decide to make to your brand's logo, freshening your logo while keeping its core intact is the key to starting a successful rebranding process.
1893 Brand Studio has a team of graphic designers, web developers and campaign managers to help you successfully design and implement your new logo. Reach out today about refreshing or repurposing your logo on our website.