A GIF is a graphical interchange format, a series of different image frames that look like a short animation or video. On websites, GIFs can take up space to embed and render, as they are often detailed and loop continuously. 
The GIFs that you create can be used by customers and clients can use on social media, streaming platforms and even group chatting platforms. On Instagram, GIFs can be used on stories in a similar fashion to stickers. On Twitch and Discord, GIFs can be used as emotes in live chats. On Twitter, users often use gifs to communicate with others and threads. All of these are opportunities to build your brand alongside an engaging community online.
How do you make a GIF? 
At the 1893 Brand Studio, our graphic design team can create GIFs in applications such as Procreate, Adobe programs, Canva or even online GIF makers. They are created by illustrating or designing a series of images, photos or drawings that are compiled when exporting. 
Oftentimes, companies will animate their logo, mascot, or items emojis that are branded similar to their company theme. 
In order to make GIFs accessible to everyone, they must be uploaded to a Giphy account. Then the site will take time to approve the GIFs according to their guidelines: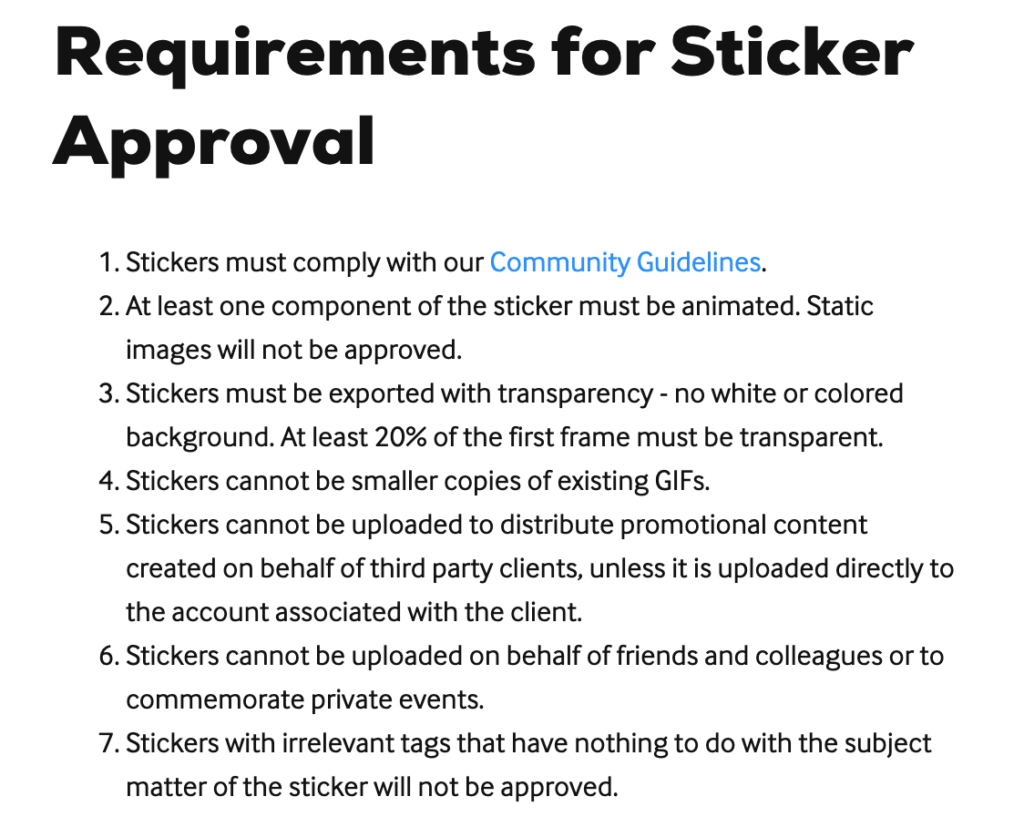 After the GIF has been approved, the site offers the ability to tag the GIF with keywords that will make it searchable as a sticker or reaction picture.  After that will be available to anyone on the social media site.
Video streaming chat GIFs are a bit different. Sites like Twitch allow users who are in a paid subscription to a certain channel the ability to use GIF emotes when donating to the channel. Sites like these have specific places where content creators can specify and upload the GIFs that they want to be used in their live streams. Emotes are often a branded, animated form of emojis and stickers.
Our multimedia and graphic design teams at 1893 Brand Studio can assist in designing logos, GIFs and taking photos to convert into GIF format. We have website designers and social media experts well versed in SEO tagging and online culture to aid the growth of your brand's online presence.