WCHL: Mary Kat Masks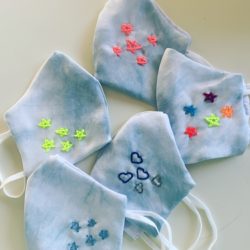 When the COVID-19 pandemic hit and face masks became essential, sisters Mary Mac and Katherine Collie decided to embrace their love for embroidery by creating handmade, stylish face masks.
The sisters are Raleigh residents and began selling their masks to local friends. Mary Mac, a senior at UNC-Chapel Hill, and her sister Katherine, a sophomore at Wake Forest University, are now bringing their Mary Kat masks to campuses.