Tips on How to Ace a Job Interview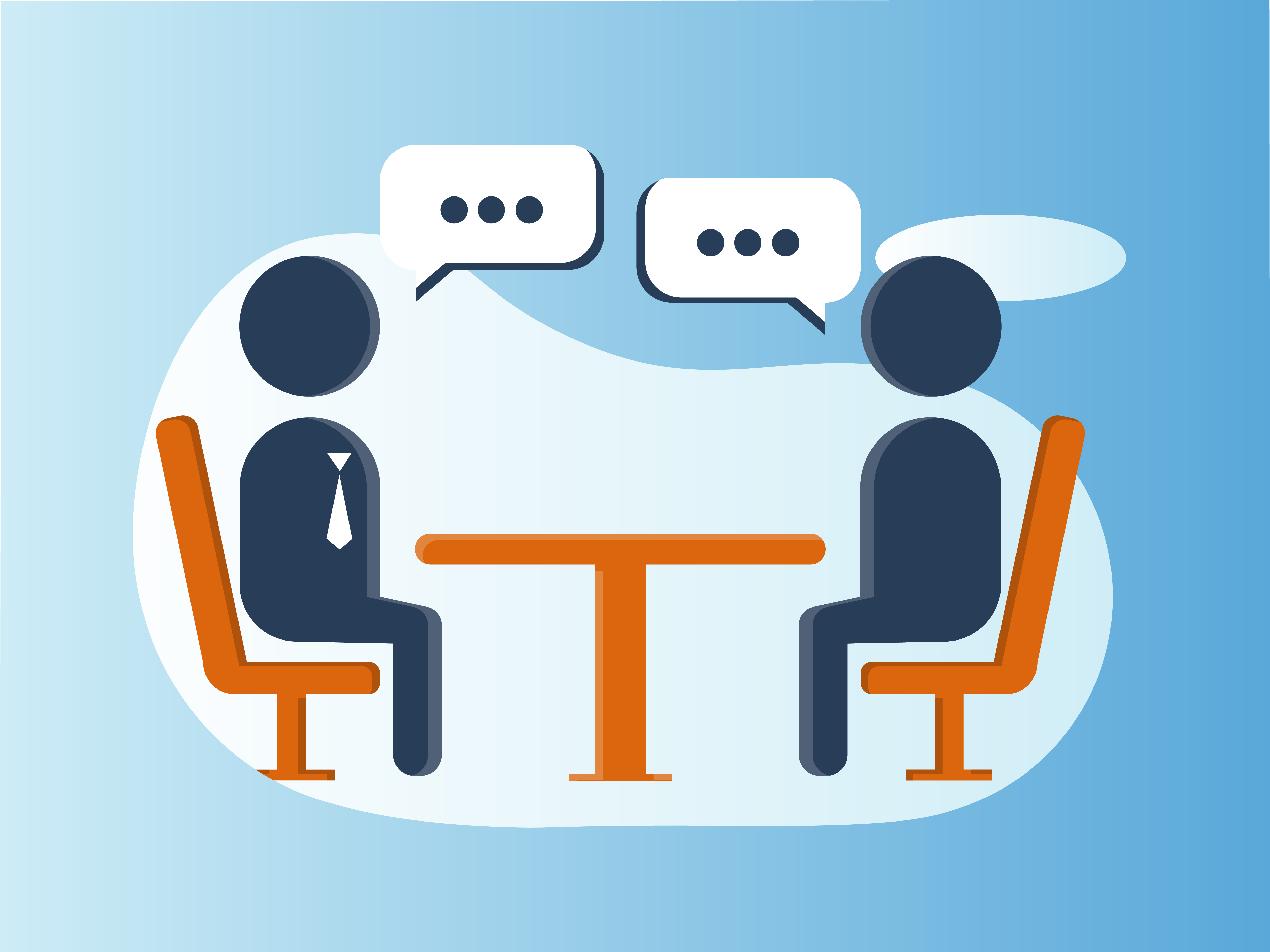 In today's competitive job market, acing a job interview has become more important than ever. Companies are looking to hire employees who not only look great on a resume, but are also professional and exceptional in person. Interviews are often candidates' best shot to "sell themselves" and show employers why they're the best fit for the job.
Despite the significance of job interviews in getting hired, only 35 percent of college graduates say they feel "very confident" in their interviewing skills. It is critical for young professionals to be able to effectively distinguish themselves and leave a lasting impression on employers.
Hiring managers are looking for candidates who will directly benefit their company. During an interview, this means they want someone who can speak articulately about their skills and demonstrate knowledge about the company. This may seem like a lofty task, which is why many qualified candidates stumble during the interview process. However, with proper preparation, interviews are just another chance to prove you're the perfect person for the position.
Whether you're applying to a summer internship or your first job, taking steps to prepare for your next interview is the best way to ensure that you'll land your dream role.
Do Your Homework
In an interview, employers don't just want to get to know you – they want to see that you've taken the time to get to know them. No company will hire an employee who only wants the job for the title or the salary. Showing genuine interest in the company and the role you're interviewing for lets the hiring manager know you'll be an enthusiastic and committed employee.
Showing your interest starts with doing thorough research into the company. You should be able to answer questions about the company and position: What does the company do? What are its missions and goals? What are the qualifications required in the job description? Having the answers to these questions in your back pocket will help you demonstrate to your potential employer that you care about their company and are ready to help them achieve their goals.
Be on Time
An interview is usually the first impression you will leave on an employer, but it may not matter how well you can speak if you show up late. After all, if you can't be on time to an interview why should they think you'll be on time to work?
Of course, life happens. Sometimes we can't predict when an accident will happen on the highway or if inclement weather will occur. However, when it comes to being on time for an interview, it is best practice to check on weather, traffic, and transportation methods ahead of time. Be sure to plan your route, or if it's virtual, ensure that you have a steady internet connection.
Once you've planned these details, leave yourself enough time to be 10-15 minutes early to your interview. This not only demonstrates to the hiring manager your punctuality, but gives you time to compose yourself and quell any last-minute nerves.
Dress to Impress
As cool as your college hoodie might look, it's not the best idea for an interview. You want your appearance to reflect your professionalism.
Sometimes companies have a specific dress code. Other times, it's up to you to decide the appropriate attire. One useful tip is to peruse LinkedIn. Take a look at what employees at the company are wearing in their headshots. Also, scroll through the company's blog if they have one. Workplace photos can give you a good idea of what the ideal outfit looks like. No matter where you look, taking the time to pick a polished outfit in advance will bring your interview to the next level.
Be Authentic
It should go without saying that lying during an interview is one of the worst things a candidate can do. The risk of getting caught could not only lead to losing out on the job, but to making it more difficult to apply for other opportunities.
However, being authentic goes beyond just telling the truth. It also means letting your personality shine through. When people get nervous, they forget to do simple things like smile, sit up straight, and use body language to come across as friendly and comfortable. At the end of the day, you're having a conversation with another human being, so you should act like one.
Practice, Practice, Practice
Most people can't roll out of bed and ace an interview. Like many activities, interviewing is an acquired skill – one that has to be practiced over and over again. Get a friend or family member to practice some of the most common interview questions with you.
You don't need to memorize verbatim how you would answer these questions, but rehearsing what to say and how to say it will make it much easier to craft answers come interview time. Practicing your responses will also allow you to make sure your answers are not too long or too short. Depending on the question, it's best to keep your answers between 30 seconds and 3 minutes.
Send a Thank You
After the interview, it's important to thank your interviewer for taking the time to get to know you. It's also a great way to remind them that you're highly interested in working for their company.
A thank you should take the form of a quick and courteous email. Start by thanking the hiring manager for considering you for the position. Tell them you enjoyed your conversation and bring up any interesting topics discussed. Reinforce that you're confident you'd be the perfect fit for the job. Finally, tell them you look forward to hearing from them, and give them the opportunity to reach out with any additional questions.
Interviews can be scary, but with these tips, you'll be one step closer to landing your dream job.
Article written by Kelly Kendall with graphic designed by Nia Freeman.