How to Increase Social Media Engagement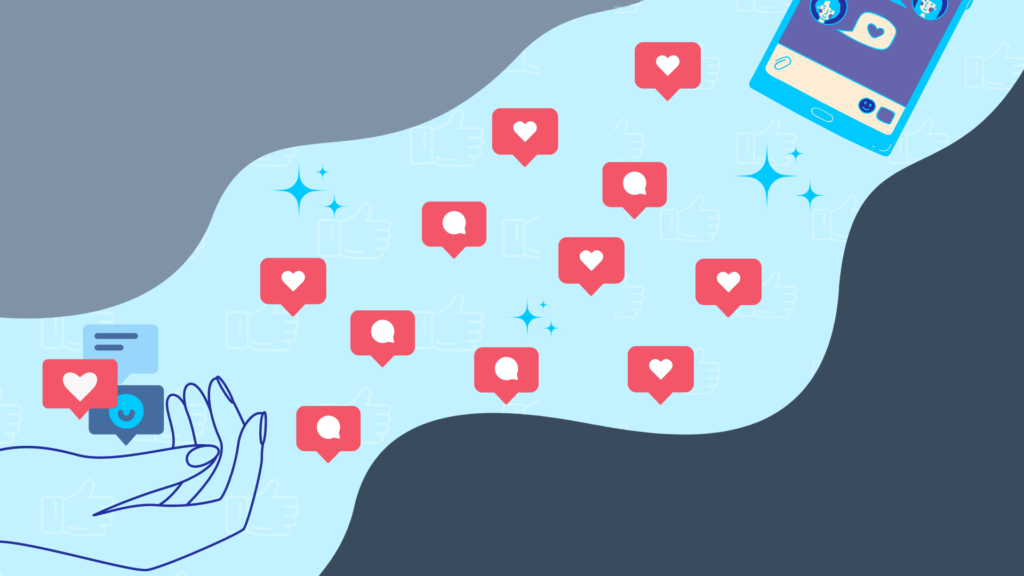 by Kennedy Rushing
The number of followers a brand has on social media does not mean they have a strong social media strategy or a dynamic online presence. In addition to follower count, it is also important to observe how a brand's followers interact with its content. 
When creating a strategy for social media, growing your following is not enough to improve brand awareness and your business's reach. Increasing user engagement across social platforms is key to growing your overall social media presence. 
What is Social Media Engagement?
Social media engagement is a broad term encapsulating any interaction a user has with a social media account. This can include shares, retweets, comments, likes, tags and more. Generating engagement from your audience on social media improves your brand's trustworthiness and can allow followers to build a relationship with their favorite businesses and brands. 
Additionally, engagement rates are often utilized in social media algorithms to determine what content is relevant and how far up in the rankings content appears on a user's feed. In this way, improving your accounts engagement rates can help you grow brand awareness and expand your brand's reach.
Overall, prioritizing engagement on social media can lead to an increase in brand loyalty, followers, brand awareness, reach and – most importantly – customers and sales. Below are five tips you can use to increase engagement across social platforms.
Tips For Increasing Engagement 
Create Shareable Content
One of the most important and effective ways to boost engagement is by posting content your audience would enjoy viewing and want to share. Perform audience research to discover what language, visuals, formats and platforms resonate with your target audience, then create content according to your audience's preferences. 
You can encourage your audience to share your posts by creating a conversation with your content. Whether you ask your audience questions, create an interactive poll or run an online contest, find fun and innovative ways to get your audience talking about your brand online. 
Use the Comments
The comment section is one of the best tools businesses can use to increase engagement on social media. The comments allow you to directly interact with your audience and to learn what they like and dislike about your brand or online presence. Replying to your followers in the comments also helps to humanize a brand and aids in fostering a more personal connection with its followers.  
Write Eye-Catching Copy
Headlines and titles are a great way to draw social media users to your content. Headlines are one of the first things social media users see when scrolling through their feeds. If your copy is not compelling, the user will ignore it and move on to something more exciting.  By writing copy that is interesting, informative or funny, your business can attract users to your account. 
Post Consistently
The more you post, the more content social media users have to interact with. Posting frequently and consistently is important for reaching your audience and keeping them invested in the brand.
Posting at least once a day is ideal. Additionally, posting at the right time each day is also vital. For most platforms users should post in the mornings or early afternoon for the highest engagement rates. Creating a content calendar or using content scheduling tools can make this process simpler. 
Understand Your Analytics
Your social media analytics are a great way to determine how effective your social media strategy is. Your analytics will show you your current engagement rates and where your areas for improvement are. It allows you to see how your content is performing and if you are reaching your target audience. 
Once you have a strong understanding of your analytics and what types of content perform best on your social media accounts, then you can begin to craft content more tailored to your audience. This will help to increase overall engagement. 
Next Steps
Do you need help increasing your business' social media engagement? 1893's talented team of campaign strategists can help you build a social media strategy, develop content, and increase engagement across your business's social media platforms. To learn more about how we can help improve your social media presence, check out some of our services and case studies.