Instagram Shifts to Video Content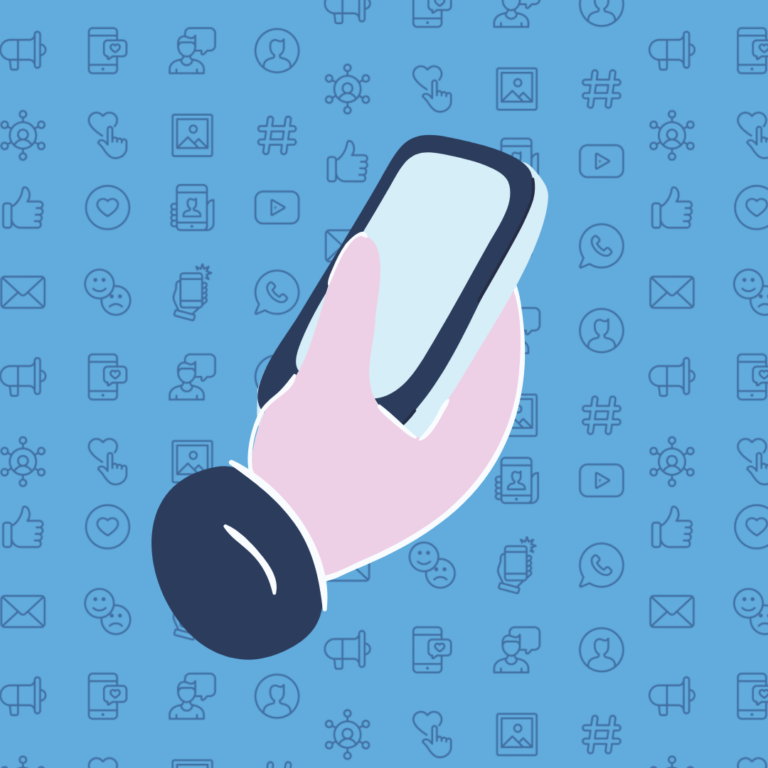 If you have been on Instagram during the last few months, chances are you have noticed that the feed looks a little different… and maybe even a little similar to some competitors…*cough cough* Tik Tok. The truth is that due to the increased popularity of Tik Tok, and the decreased attention span of Gen Z, Instagram is being forced to adjust their home feed and algorithm to keep up with trends. If you're not a fan of this, you're not the only one. Kylie Jenner even complained about the new format, claiming that the platform was trying to replicate Tik Tok. However, Instagram couldn't care less. CEO, Adam Mosseri, says that even with all the hate, the app is going to continue to shift. So, that leads us to ask, why are they still changing it?

Think back to the 2010s era of Instagram; over-filtered photos, the cringey lyric captions, and a chronological feed in the order that they were posted. Flash forward about a decade and Instagram looks completely different. Not only has the app changed the home feed order, algorithm, and added countless new features, but the type of content that we see on the app is switching – yet again.

With competitors like Tik Tok sweeping in and stealing Gen Z social media users, Instagram is being forced to adapt in order to survive amongst many other platforms. Now, all videos shared to Instagram are shared in the form of reels.
After first launching IGTV, a feature of the app where creators could share longer videos and showcase them on their "channel," Instagram continued to fine-tune video sharing into the form that it is today. After being accused of trying to mimic Tik Tok by countless celebrities and creators, Instagram fought back. CEO, Adam Mosseri, said that even if they weren't to change the format of the app, videos are still going to become the most prevalent content on the platform. Whether you believe this to be true or not, Mosseri claims that what people really want is videos on their feed. With the decreasing attention spans of Gen Z, maybe users really are craving a mindless scrolling of endless content.
According to recent reports, Gen Z now uses Tik Tok more than Instagram. The short-form video app tends to favorite videos in their algorithm that are between 5-7 seconds; just long enough to share entertaining or funny content without making the user bored. Although the app has had success in launching longer form videos, short, snappy content still tends to outperform. Generation Z, the age range that makes up the largest number of Tik Tok users, is the first generation to have grown up around technology. Because of this, attention spans are decreasing rapidly. This generation makes up the large majority of social media users, which explains why social platforms are shifting to an endless scrolling interface. Instead of having to pay attention to a video that goes on for a few minutes, users are now able to quickly scroll through their feed and watch over 30 videos, if they want, in less than a minute. This shift to more "doom scrolling" helps give background as to why Instagram is shifting their home-feed focus.
Even if you feel there are not as many videos on Instagram as there are static images, the app is now prioritizing reels through their algorithm. Mosseri announced that the app will continue to roll out new versions of their video sharing, slowly increasing the amount of videos shown in an attempt to not alter the app all at once. After testing a new home-feed look for a few months through beta, Instagram has now officially launched a full-screen homefeed test. This new home screen is currently only available to a select group of Instagram users. However, if the format becomes popular amongst those who had the chance to preview it, Instagram will make it available to all users. Whether the content shared is a reel or static image, it now appears full screen. Your stories are still available at the top of your feed, as they have been for the last few years, but now your entire feed will feature the content being viewed. If your content is not set to the 9×16 size that Instagram stories appear in, you'll have the black bars of doom surrounding your image. Although the app claims that the size of the image or video is not affected by the algorithm, some creators have claimed that their videos that are not a 9×16 ratio perform worse than those who take up the whole screen.

Whether the app decides to fully launch this home feed look or keep their current one, you can be sure that the platform won't be backing down from their video content anytime soon. Next time you open the app, see if you notice the difference in your algorithm in how it recommends you videos. As video content becomes even more prevalent, it's important for social media marketing to focus more on video-based content rather than static images.