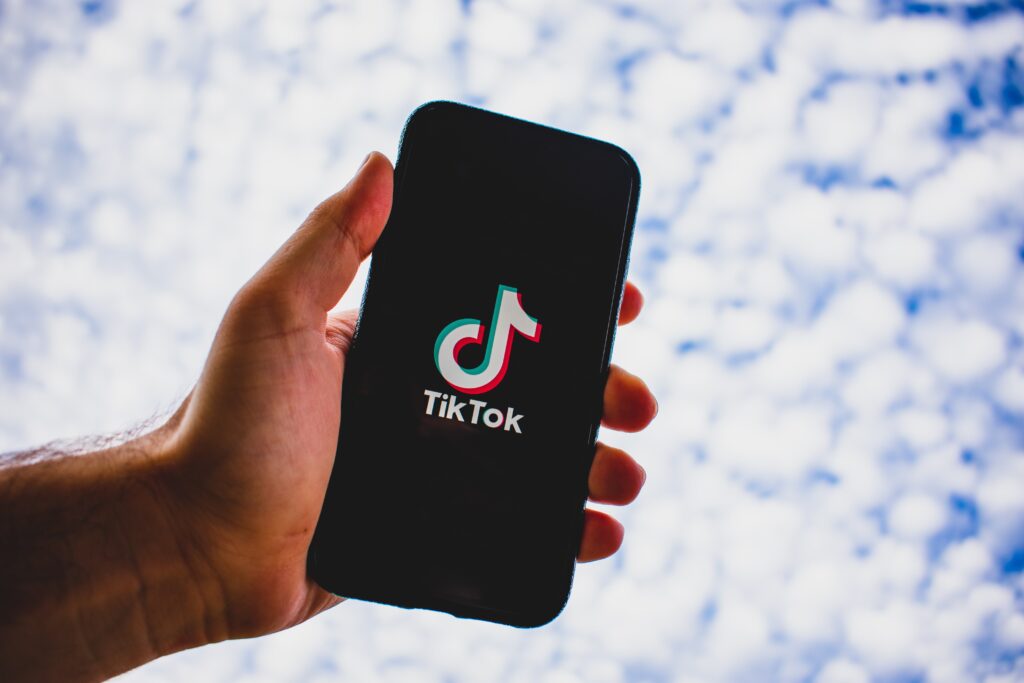 Image by Kon Karampelas from Pixabay
How to Market Your Brand on TikTok
By: Amelia Jerden
Social media is one of the best ways to market your brand, and it has become the industry standard for brands to advertise on platforms like Facebook, Instagram and Twitter. But what about TikTok?
TikTok currently has around 800 million monthly active users, making it the sixth most-used social media platform in the world. And almost 70 percent of those users in the U.S. are teens, with the next largest age group being people in their 20s.
For a brand looking to get their name out to younger demographics, TikTok is the perfect platform.
So how can you market your brand on TikTok?
Create engaging content
Video is one of the most engaging forms of content on social media, and TikTok's entire platform is centered around short video content.
You can take your video content to the next level by embracing the creative and amusing culture on TikTok. Don't be afraid to showcase your brand's personality.
A fantastic example of this is NPR's podcast Planet Money. Who would expect an economics podcast to make hilarious TikToks? Yet, Planet Money's TikTok content feels true to their mission to tell stories about economics in a fun and creative way.
And brands don't have to be large to gain traction through TikTok. Lots of artists and craftspeople have made a name on TikTok. Scroll through #smallbusiness on TikTok and you'll find hundreds of businesses as small as one person showcasing their brands or products in fun and innovative ways.
Even lawn care companies or auto detailing shops can gain a TikTok following by being creative.
Your TikToks can be funny, educational or even just visually satisfying. What's most important is to be true to what your brand is about, not just what you do or make. More than fancy editing or camerawork, being authentic to your brand on TikTok is what will make your content engaging.
As TikTok says on their TikTok For Business page, "Don't make ads. Make TikToks."
Use TikTok to go "behind the scenes"
As a generation, Gen Z are more skeptical about businesses and want more transparency from brands. One really simple way to show transparency and authenticity is to show your audience what goes on "behind the scenes," and TikTok can be a great platform to do that.
In the brief span of a TikTok, you can show how a product is created, a day in the life of an employee at your business or demonstrate the process of a service your business offers. This is an especially great strategy for smaller businesses, who can leverage the specialized or personalized services, products or knowledge they offer in a way that larger corporations often can't.
Bringing your audience "behind the scenes" is a unique way to authentically engage your audience, educate potential customers about your product or service and build trust in your brand.
Hop onto a TikTok trend
Leveraging memes and pop culture on social media is a great way to bring your brand into the conversation in a fun and unexpected way.
And while trends and meme culture have always been popular on social media, TikTok seems to generate more viral content than ever before. Paying attention and responding to trends, popular sounds or even dances on TikTok can help ensure your brand's TikToks will show up on your audience's For You Page.
But you don't need a TikTok of every viral dance challenge or trend – pick ones that fit your brand's voice or offer a creative way to showcase your business. Again, authenticity is key to making a great TikTok.
Are you looking for guidance on boosting your brand's social media presence? Get in touch with 1893 Brand Studio's Campaigns Team today to get started.