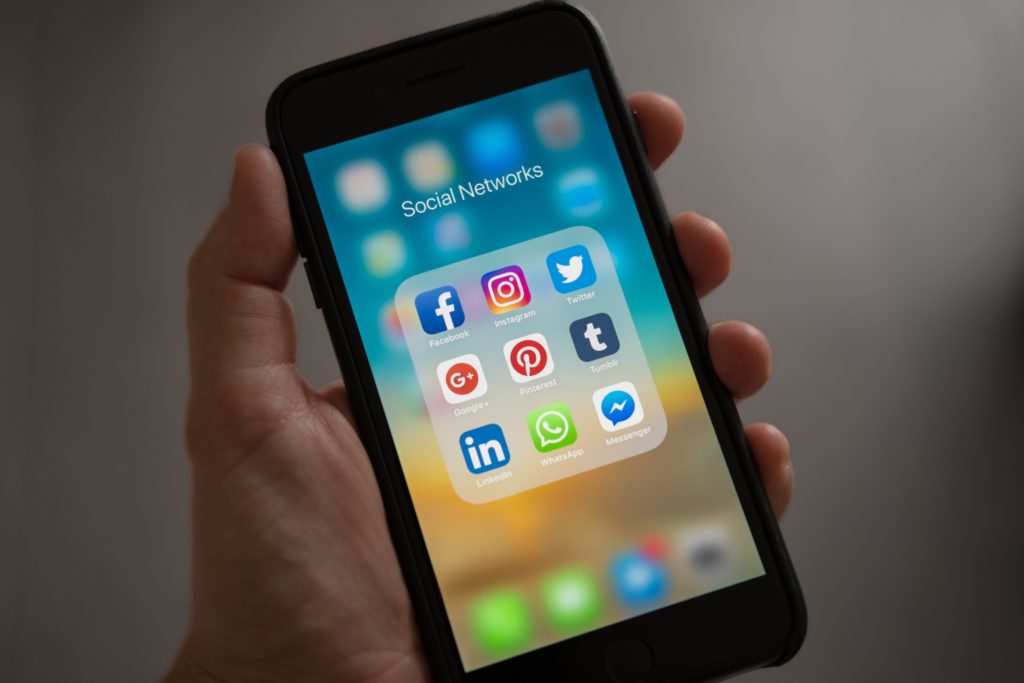 Social media is a great way to connect and interact with your consumers at little to no cost.

In fact, research has shown that 81 percent of people say that social media has increased accountability for businesses. On Instagram alone, 80 percent of users already follow a brand.

It only takes seconds to make an account and post, but to get the most out of social media there needs to be some thought and planning that goes into how you run your business' accounts. By following a few simple steps, you can easily increase social media engagement with your own organic content.

What is Engagement?

Engagement on social media refers to interactions on your business' posts, such as comments, likes, shares and new followers. Measuring engagement is a great way to assess how effective and beneficial your social media accounts are by displaying how users are receiving your content. Social media content planning takes time and effort, but by following the right steps to maximize engagement, you can make your efforts worthwhile.

A Steady Presence is Critical to Increase Social Media Engagement

While your posts should be planned ahead of time, interactions with your followers should remain constant on your accounts. Today, social media is a primary platform for consumer insights, questions, and concerns, with 90 percent of social media users having used social media to communicate with a brand.

Being responsive in a timely manner to comments or inquiries on your social media accounts is a great way to build loyalty and create another form of communication between you and your target market. This shows your followers that you are willing to interact with them and rewards their engagement.

What Makes a Post Engaging?

When it comes to increasing engagement, certain types of posts are more successful than others because of how they include and interact with followers.

Engaging posts include those that draw the eye, promote action, provide incentives, showcase your followers and community, create relevant links between your page and your target market or provide important information. Let's look at these qualities in more detail.
1. Visual Content is Best for Increasing Engagement

To increase engagement, you need content that stands out to your followers. Posts that include interesting photos and videos are a great way to draw in followers and increase likes.

Research shows that posts with images receive 2.3 times more engagement than those without. Such visual content can showcase your brand in a way that stands out and makes your account more aesthetically pleasing.
2. Give Your Followers a Call to Action

Another way to increase engagement is by posting content that promotes action or provides incentives. Contests and giveaways are a great way to interact with followers and incentivize them to comment, like, or post in order to win.

Other great incentives include coupons, discounts or deals that are exclusive to your followers. Posts involving questions or polls also generate engagement. Posts that ask simple opinion questions or poll audience preferences not only get your followers involved, but also provide helpful consumer insights and spark conversations about your business.

3. Connect With Your Followers By Sharing Your Community

Showcasing your followers and community can also be a good source of engagement. You can accomplish this by reposting customer testimonials and reviews, sharing customer experiences, tagging partners and highlighting employees. These kinds of posts are a good way to connect with your community and show that you care about your followers, which will in turn help increase engagement.

4. Useful Information Keeps Followers Interested

Other ways to connect with your followers are to share useful information such as how-to's, links, advice relevant to the lives of your consumers, and insider tips on new product releases or events occuring in your industry. This kind of content helps add variety to your account and provides new opportunities for conversation and interaction with your followers.

5. Hashtags and Location Tags Attract New Followers

Other kinds of engaging posts can also help you attract new followers. Research shows that posts that incorporate hashtags or location tags perform best in terms of engagement, and these additions can also create connections with new followers.

Hashtags should not be overused, but selecting a few that are relevant to your brand can make your post accessible to new followers. Location tags can also attract users looking at posts tagged under your location as well as local users. Creating links between you and your followers is important to increase engagement on social media, and such links can increase your following as well.

6. Manage Your Content to Fit Each Platform

These post suggestions can better your social media to attract users and increase interactions with your accounts. They can be applied to all social media platforms, but it's important to form your posts in a way that fits each platform. The same content and information can be shared on all platforms, but it is important to utilize their different functions and formats to your advantage.

This can be as simple as sharing photos on Instagram, relevant links on Twitter, and business information or events on Facebook. Shaping your content in a way that is unique to each platform is a great way to create an account that attracts and stands out to your followers.

Plan Out Your Content With a Content Calendar

For posts, one way to plan your content is by using a content calendar. This is a great tool to organize your social media, help you maintain a steady presence and ease the process of deciding what to post. You can make the calendar fit your social media goals by creating a customized schedule of what will be posted on each platform in the upcoming week or month.

There are a number of sites that offer content planning services at little to no cost. These social media management platforms provide calendars and other tools to make planning your content easy. A few platforms that can provide your business with these services are Hootsuite, CoSchedule, Buffer and Hubspot.

To determine when to post, you need to conduct some research on when your consumers are most likely to visit each social media platform so you obtain maximum reach. For example, some research that has already been done shows that social media engagement rates are highest on Thursdays and Friday. Once you determine what times of the week are best for your business to share content, you can plan what your content will be.

How can the 1893 Brand Studio help you with your social media campaign?

At 1893 Brand Studio, we want to ensure you get the most engagement possible. How you engage with your followers showcases your business identity, and there are many ways to do it! Effective organic social media takes a lot of time and effort, so our social media savvy team is ready to help. If you still have questions about how to increase social media engagement, contact us!