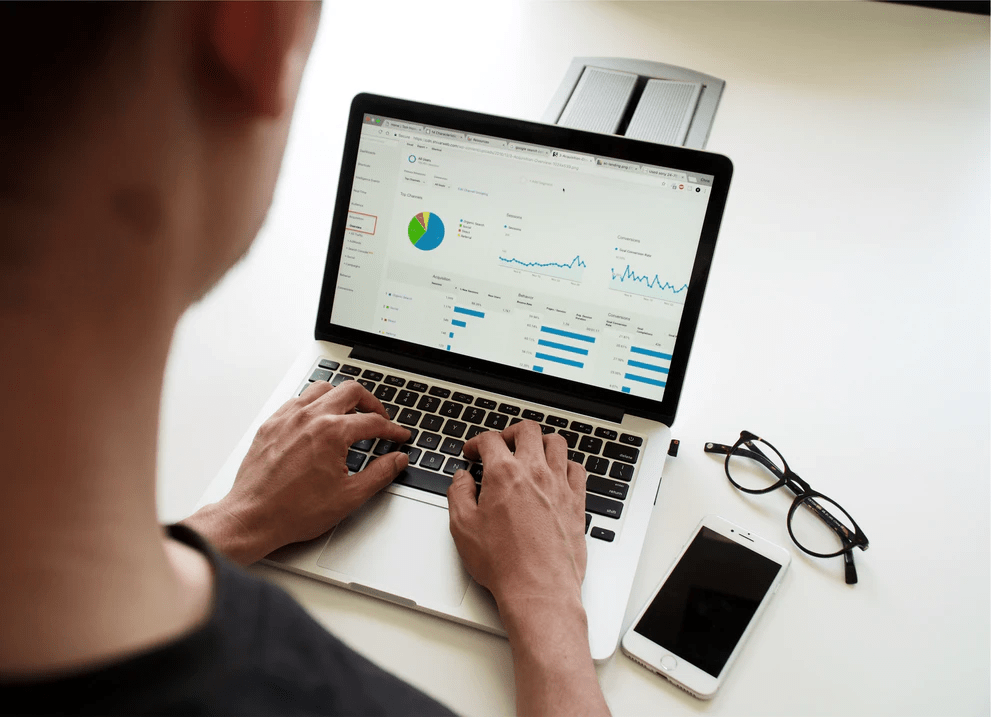 How to analyze your website's traffic
By Maggie Wong
Website analytics are just as important as business analytics, especially when it comes to digital marketing.
Having a website with engaging content is a great first step to improving your business' visibility. To build off of that, it's important your content is tailored to attract and maintain your target audience. For this you need to better understand and analyze your audience and website.
Here are some useful tips and tools to improve your site using website analytics:
How to use analytics to understand your audience
One of the primary reasons companies have websites is to attract possible customers or clients.
Every company wants to attract a unique demographic that is most likely to benefit from their goods and services. Website analytics are very useful for understanding the audience you are reaching and what content they engage with most.
Analytic tools can be used to get a better idea of the people who comprise your audience. They can give general details, such as the age and gender breakdown of the people visiting your site. They can also give in-depth reports on the geographic location of your website's visitor and the type of device the person is using to visit your site.
Using these metrics, you can track whether or not your business's content is reaching the right people. Conversely, if you find that people most likely to visit your site are of a different demographic, you can change your business's marketing strategies to serve the population who is more interested in your product.
How to analyze your website's content
Business websites are essential to building a brand presence. Though website content can be optimized to increase its reach using SEO practices, the content itself must also be engaging.
There are many ways to measure audience engagement with website content, but here are a few basic ones that are most helpful:
Pageviews
Pageviews are the amount of times people have viewed a specific page on your website. The more pageviews a page has, the more likely it is the content is relevant and interesting for your site's users.
This metric is especially helpful to get a general idea about what type of content is attracting your main audience.
Average Time on Page
The average time on page is the average amount of time a user spends on your website's page. Higher averages indicate people are not only interested, but invested in what that page says.
Publishing content that not only attracts someone's eye, but also keeps them engaged is ideal. Therefore, you should try to publish content similar to that of the pages with the highest average time.
Bounce Rate
Bounce rate is the percentage of users who click away from the page after no page interaction.
In short, this means that pages with higher bounce rates are not able to maintain your users' attention. It is important to make note of which pages are not performing well in order for you to learn what does not appeal to your audience.
Using Google Analytics to analyze your website traffic
Now that you understand how website analytics can be useful for your business, it's time to get started. One of the best tools businesses can use for website analytics is Google Analytics.
Google Analytics is a free website analysis platform that contains all of the metrics mentioned in this article. It presents data in the form of data tables and graphs, which make it easier to digest and interpret large amounts of data.
Additionally, Google Analytics allows for a lot of customization. You can build out your own reports that filter data you think is unnecessary and display only the metrics you find most helpful.
Have more questions or want assistance in analyzing your website's traffic? 1893 Brand Studio can help. If you are interested, contact us today!