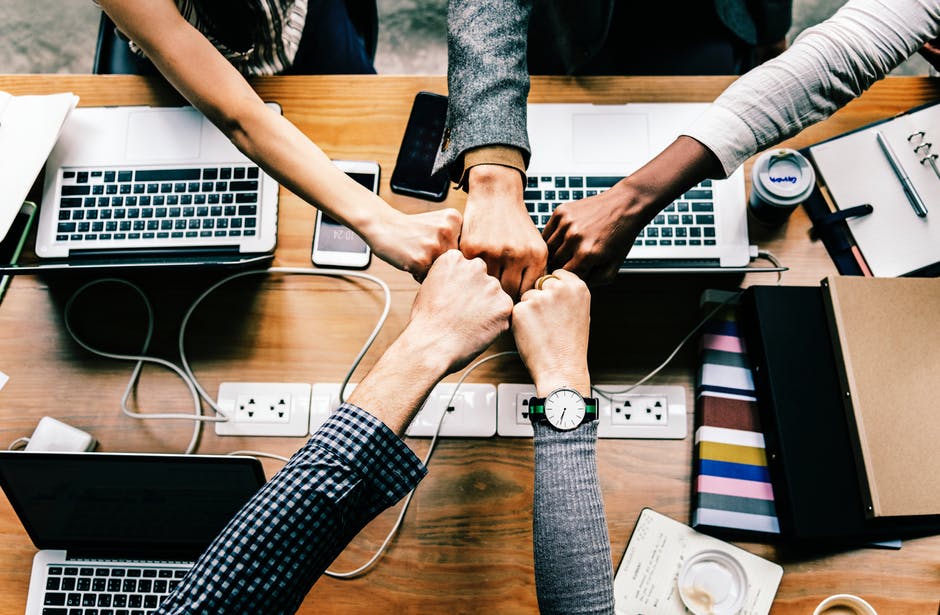 You may have wondered: How much do campaigns like Dove's Real Beauty or Always #LikeAGirl actually help to increase brand revenue? Do public relations campaigns help generate enough profit to make a real difference? If so, how do you go about creating a successful PR campaign?

We will break down the importance of brand strategy and public relations campaigns so you don't have to.

What is a PR campaign?

According to the Houston Chronicle, a successful PR campaign is primarily made up of three characteristics: identifying a goal, creating a message that will communicate that goal and effectively articulating that goal to intended audiences.

A successful PR strategy can consist of anything and everything from physical advertisements, to media releases, to customer case studies, to targeted sponsorships and more.

A PR campaign is traditionally launched in order to achieve many different company goals such as improving brand reputation, increasing brand awareness and driving consumer sales.

How can you get started on your next PR campaign?

Developing a successful public relations strategy doesn't have to be back-breaking work. It just takes a simple evaluation of your brand and your company's values. Or you can contract the help of a PR agency to assist with crafting and launching your public relations campaign.

To simplify the process, here are three steps for building the perfect PR campaign according to Agility PR Solutions:

1. Define your company's goals.
Decide what YOUR brand needs to achieve through a PR campaign. This will be different for each and every company. Determine a goal for your brand so that you can easily work backwards to devise a plan and achieve it.

2. Understand your customer.

In order to effectively communicate with your target audience, you must understand their needs and values. Learn about their personalities and preferences so that you can craft a message that will impact them directly.

3. Engage with your audience.

Just because it might be time to release your PR campaign into the world, doesn't mean that you can stop engaging with your customers. Keep up with them at every stage in process, from the formation to the release. This will help you to better understand your customer and continue to grow your campaign.

Why would a business NEED a PR Campaign?

There are several reasons why it would be beneficial for your company to launch a PR campaign.

It is crucial that every company tells a story. Public relations helps you to illustrate that story to consumers. According to Forbes, there are five primary objectives that a successful PR campaign can help your business achieve:

Establishing your brand identity
Pique consumer interest in your company
Building that loyal consumer base
Drive sales
Gain attention from investors
The first objective that a public relations campaign will help you with is establishing your brand identity. Consumers are much more likely to trust brands that they recognize, so it is pivotal to get your name out there and make sure that people remember it.

Not only do you need brand recognition, but you also want to pique consumer interest in your company. Creating a storyline for your company and generating "brand buzz" is absolutely necessary in building a loyal consumer base.

Now, building that loyal consumer base is an objective within itself. You want consumers to associate your brand with trustworthiness and authenticity. PR campaigns aim to bridge that gap between company and consumer by establishing a relationship that welcomes two-way communication.

Perhaps one of the most obvious reasons that you might want to kickstart a public relations campaign is that it will help to drive sales. With greater brand reputation and awareness comes more revenue for your business.

Investors also play a key role in business expansion, and one of the best ways to gain attention from investors is through the implementation of a successful PR campaign. When positive PR articles are written and published about your company in popular publications, investors will be much more likely to invest.

What does a PR campaign consist of?

Every public relations campaign is different, every company is different and every company's goal is different. Therefore, each PR campaign must be uniquely tailored to a specific brand.

After defining your company's individual goals and doing a bit of brainstorming, it's time to choose how you are going to effectively convey your message.
Here are a few methods that you could utilize in the implementation of your campaign:

Press Releases
Articles
Testimonials
Press Conferences
Speaking Engagements
Sponsoring Events
Press / Media interviews
Advertisements (if applicable, you can combine these with PR to make your campaign more effective)
These are some of the most common methods to launch PR campaigns, but there are certainly many more ways to get your message across with a bit more creativity.

For example, Dove conducted and filmed a series of social experiments in their Real Beauty campaign, and most of these videos went viral. This is another example of an implementation method, but it is specific to that brand identity and mission.

What sort of growth opportunities could a business expect from a successful PR campaign?

In addition to the reasons why a company NEEDS a PR campaign to flourish, there are also many opportunities for a company to grow after the launch of a successful PR campaign.

According to Business 2 Community, millennials are 247 percent more likely to be influenced by blogs or social networking sites than any other type of media.

This means that depending on your target audience, it might be crucial to build a campaign that involves articles and social media posts to attract the right consumer. Millennials are most trusting of earned media, or content that gains traction organically, so with the right PR, this could be an entirely new accessible market for your company.

Ninety-three percent of business-to-business buying processes begin with an online search.

Again, depending on your target market, you might need to establish a campaign that includes blogging so that your company website stays relevant on Google. With a statistic this significant, think about how much more you can expand your reach with good PR.

Lastly, according to B2C, 70 percent of consumers prefer getting to know a company through articles rather than ads. If you're currently just running an advertising strategy without PR, you might notice a deficit in your audience engagement. You have the potential to maximize your reach by developing a PR plan along with an advertising strategy.

What's a real example of a successful PR campaign?
Dove's Real Beauty Campaign:

Dove's campaign for Real Beauty is arguably one of the most prominent and successful PR campaigns of all time.

This campaign challenged women's perceptions of beauty and worked to improve self-image among women worldwide. Though this viral campaign officially kicked off in 2004, you might be most familiar with the release of this social experiment entitled, "Dove Real Beauty Sketches: You might be more beautiful than you think."

In this particular video, they hired an FBI-trained forensic artist to draw sketches of a few women based on their own descriptions. A stranger then described the same woman to measure the differences between self-image and perceived beauty. The results are overwhelming and conclusive: You're more beautiful than you think.

In addition to the release of this powerful video, Dove also released a series of billboards that asked the public to choose between two adjectives such as: grey vs. gorgeous, withered vs. wonderful, flawed vs. flawless, fat vs. fit and more.

Dove's campaign for real beauty started a conversation among women that challenged their perceptions of traditional beauty standards.

As a public relations strategy, this helped deem Dove as a major industry disrupter. Within just a two-year time period, the campaign managed to increase Dove's market share, drive sales, increase brand recognition and create awareness among consumers who had not previously purchased Dove products.

How can the 1893 Brand Studio help you with your next PR campaign?

As a media agency that specializes in digital storytelling, we can do all of this for your company so that you don't have to. We have extensive professional experience in all things public relations.

Our campaigns team specializes in content marketing, social media and branding. Our web development team can perfect your blog or website. And our multimedia team can capture everything from 360-degree videos to storytelling through content marketing.

We work cohesively to create media marketing content for clients that will help to drive engagement and increase sales. Send an inquiry for more information and receive personalized advice to get your PR campaign off the ground today.