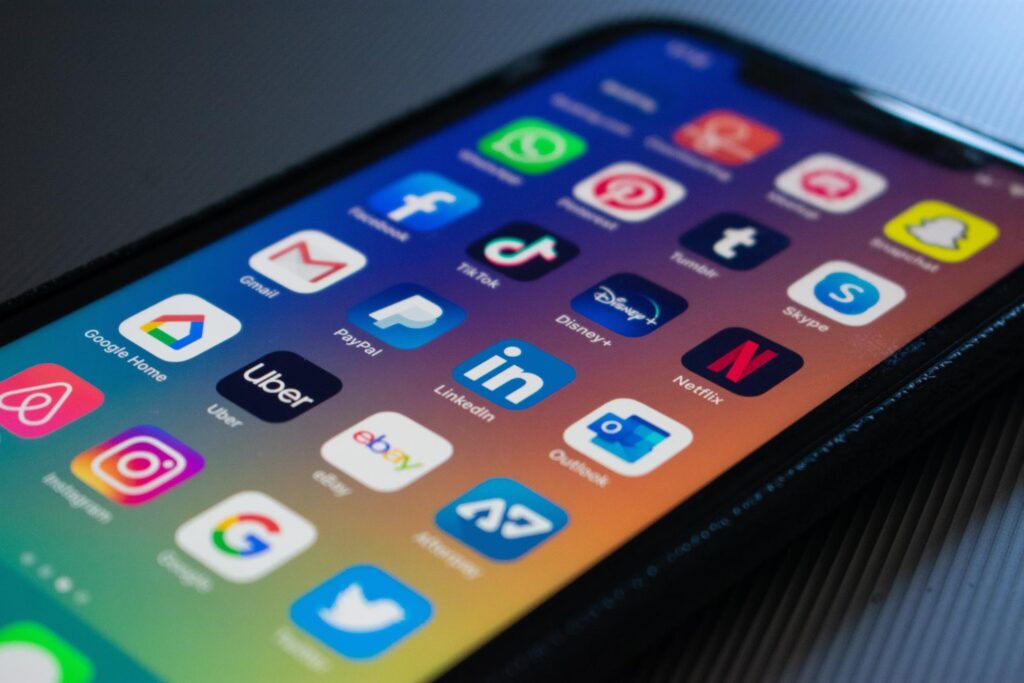 How Businesses Have Leveraged Social Media During a Pandemic
By Sarah Campbell
In an attempt to maintain associations and create relationships, all types of people and groups are channeling their energy into social media. As a result of the pandemic, the general public has been turning to its laptops and phones more regularly, providing businesses with the opportunity to tailor their social media sites and take advantage of increased free time.
In the United States, smartphone usage has increased 40 percent in the past five months, followed closely by laptop usage, which has increased 37 percent. During this major increase in technology usage, most users are searching for two similar things: connection and entertainment.
Because of a forced lack of in-person interaction and connection, creativity is alive on social media platforms as people strive to have what they once did.
One of the groups majorly feeling the effects of the pandemic are businesses. Although this is a stressful time, it has forced businesses to be innovative in their social media usage, with the goals of promoting, selling and connecting – both internally and externally. Some businesses have managed to turn a seemingly negative situation into a positive one using some of the social media tactics below. 
Increasing Video-Based Content
The utilization of video-based content has become increasingly popular, both since the beginning of 2020 and as a result of the pandemic. Video can be an easy, cost-efficient way to create a connection with the audience that cannot be formed through text-based posts or photos. 
Instagram Live is a feature on Instagram Stories that allows users to broadcast video streams from their accounts and engage with interested parties. From clothing brands to health food retailers, Instagram Live has been utilized by many as a way to easily interact with target audiences. The use of the feature increased 70 percent between mid-March and mid-April, as businesses recognized opportunities to form connections and promote products to isolated individuals.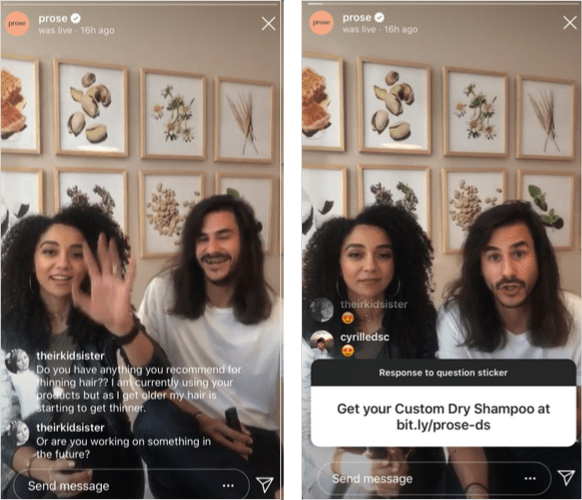 Along with an increased use of Instagram Live, many businesses took the leap of creating a TikTok. TikTok has provided businesses with the ability to interact with younger populations and capitalize on the novelty of the platform. Unlike Instagram Live, TikTok allows businesses to post curated marketing videos that do not appear to be promoting a product.
Emphasizing Social Commerce
Along with increased video-based content on social media platforms, businesses have begun emphasizing the purchase of products through social media, whether it be through a link on Twitter, Instagram Stories or a Facebook advertisement.
Highlighting User-Generated Content (UGC) 
The use of user-generated content (UGC) has increased among businesses on social media platforms because it helps create community and build trust with the audience. Not only does the use of UGC create a desired connection that will be beneficial in the future, but it also gives businesses an inside look at their core audience.
Notably, Oreo has been emphasizing the use of UGC, specifically through the "#stayhomestayplayful" campaign, which consisted of follower-made videos demonstrating creative ways to have fun while staying home. This campaign was received well and Oreo was lauded for connecting people all around the globe in such trying times.
Summary
2020 has been a year of great change in many regards, both positive and negative. Rather than seeing now as a time to pause, many businesses have chosen the role of innovator when it comes to social media. Depending on one's business goals, exploring some of the options above could increase connections with target audiences and better position them for an eventual post-pandemic world. 

1893 Brand Studio's primarily college-aged team is always ready to provide their insight to help businesses identify trends and create eye-catching, engaging social media content. For help, contact us or check out our services on our website.