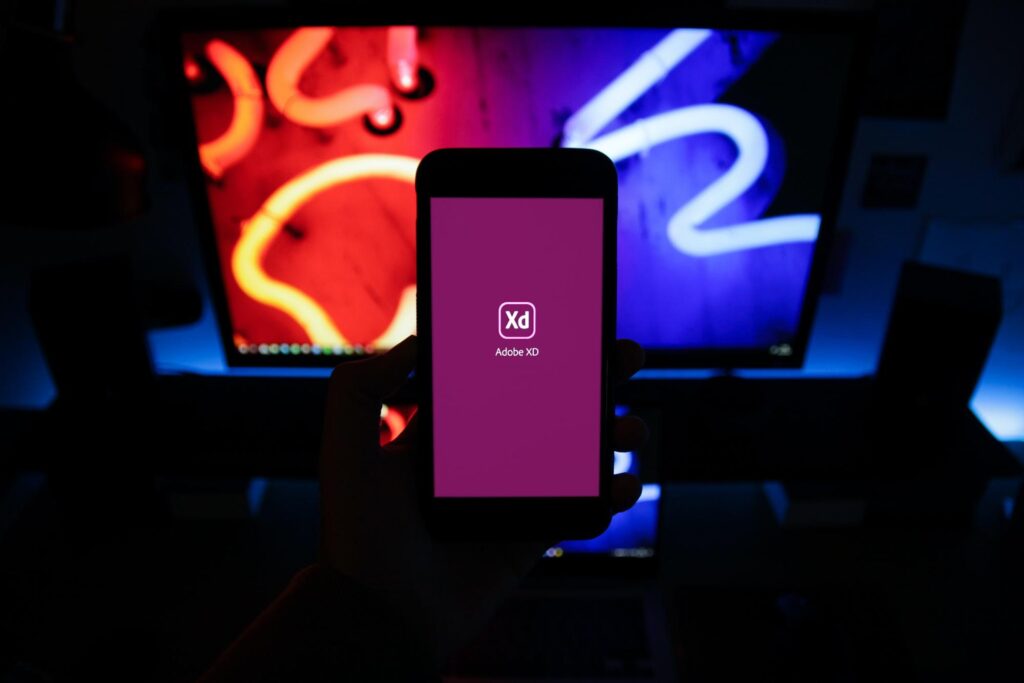 How Adobe XD can help you bring your ideas to life
By Semanur Karayaka
Do you feel like you have an abundance of ideas but lack the artistic or web development skills needed to bring them to life? Or maybe you're already working with a team of designers and developers, but you feel like you're not able to communicate your vision with them as effectively as you would like to?  Either way, Adobe XD might be the tool for you. 
What is Adobe XD?
XD is short for experience design, and it is a prototyping and wireframing software produced by Adobe Inc. It allows users to create and design artboards sized for the device or purpose of their choice and then make connections between them. 
For example, if you click a button on one artboard, it will transition to the artboard which shows what happens after clicking that button. This way, the prototype of the app or website can function as close to reality as possible before it is developed. The best part about Adobe XD is that not only is it a tool many designers like to use, but its simple interface also means it can be used by just about anyone.
Why use it?
It is beginner-friendly- If you have any experience with the not-so-beginner-friendly interfaces of some other Adobe programs, you may be hesitant to try it out. Fear not – XD has one of the most intuitive and beginner-friendly user interfaces out of all of Adobe's products.
It makes collaborating easy- Adobe XD allows you to invite co-editors to your document so that you and all your teammates can work on your design together. XD also creates a link for you to share your design and receive feedback from teammates with a built-in commenting feature.
It serves as a mediator between your idea and it's implementation- You may be thinking, "Well, it sounds nice but I'm not a designer – how is Adobe XD supposed to be helpful to me?" Even though not everyone is a designer, anyone can have great ideas that are worth bringing to life.
Adobe XD's role is to be the mediator between your idea and the final product. There can be many steps involved with starting a business and building a site, and all this can seem intimidating. Using Adobe XD will ease you into the creative process by first letting you put your base idea onto paper (or in this case, an artboard).
It makes communicating with your designers and developers easier- If you have a vision of what you would like your product to look like, having an effective way to share this vision with your designers/developers is very important. Putting together a simple blueprint on Adobe XD will make it far easier for your team to understand what you're going for in terms of the style and functionality of your product.
Getting started with Adobe XD
Feeling ready to give Adobe XD a try but not sure where to start from? Here are a few pieces of information to get you going:
Pricing: Adobe XD is FREE for personal use and costs $9.99/month for professionals and small teams.
Tutorials: There are a myriad of tutorials about XD on the internet, but Let's XD is a great place to get started with simple and sweet tutorials that will make you comfortable creating artboards, adding content to them, adding interactions between boards and more, in no time.
If you have an idea you're itching to bring to fruition, designers and developers at 1893 Brand Studio would be more than happy to work with you. If you're interested in working with us, contact our studio anytime to schedule a consultation.