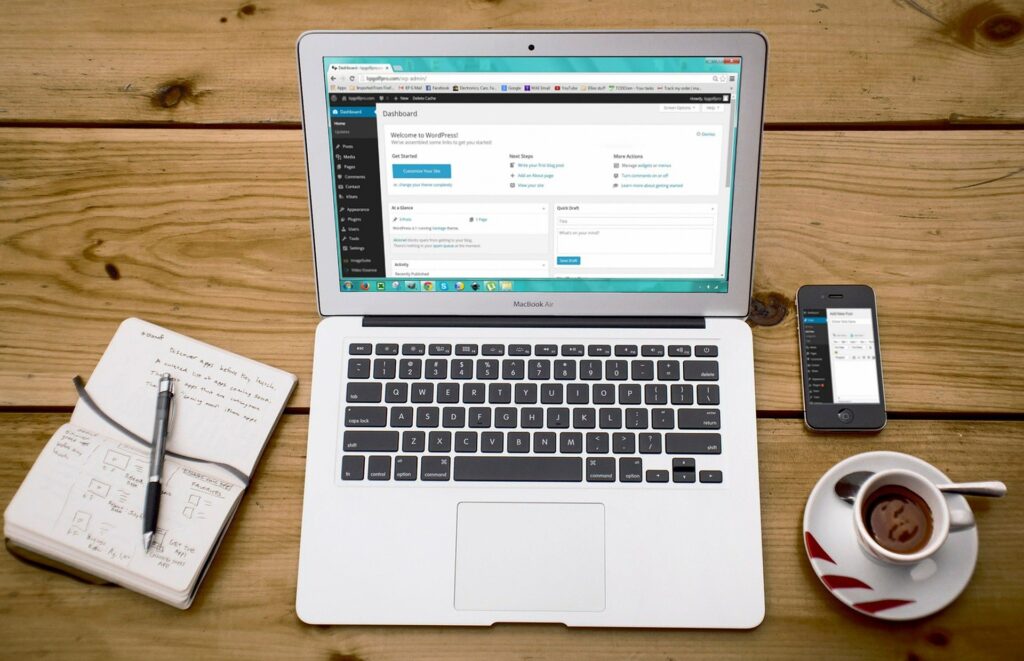 Image by Kevin Phillips from Pixabay
5 Tips On How To Make Your Business's Website Stand Out
By: Katy Rice
It can be hard for your business to stand out amongst your competitors in today's saturated marketplace. Fortunately, there are steps you can take to ensure your brand stands out, and it starts with your website. 
Your business's website can either make or break your success. Having a website your consumers want to explore should be a priority when building your site.
1. Be Consistent: Keep It Simple, Fresh, and Unique
Web design trends lean toward simplistic and minimalist styles. Keeping your website clean and concise will allow your viewers to get the information they need without having to sort through loads of information.
It's important to remember the attention span nowadays is around eight seconds. Therefore, you should prioritize simple designs throughout the process of building your site.
However, simple doesn't have to be boring. There should be a balance between simplicity and originality on your site. Make it interesting to look at, so the viewer wants to click on your site.
2. SEO Needs To Be Your Best Friend
In order to make your website stand out, you are going to need to make sure your viewers are able to find it.
SEO, or Search Engine Optimization, is what helps consumers find your site amidst the thousands of others on the internet. It's how you can improve your site's rankings among search results.
Specifically, SEO involves using keys words, linking strategies, content strategies and content formats.
3. Match Your Target Audience 
When it comes to matching a certain target audience, there are going to be different design strategies you can use to attract that specific audience.
For example, if your brand targets older consumers, using a large and legible font would be a smart decision. If your brand is geared toward younger generations, it may be more important to focus on making sure your site is mobile-friendly, which we'll discuss later on.
Having a web designer who is knowledgeable about how to target websites for appropriate audiences is going to aid in your success as a whole.
4. Make a Clear Call-To-Action
Before deciding what you want your call-to-action to be, you need to figure out what you want your consumers to do when on the site. Do you want them to buy your product? Do you want them to subscribe to your page?
It's very important that you make it clear what you want visitors to do on your site. With a call-to-action, you'll have an easier time accomplishing whichever end-goal you decide on.
Remember, your viewers are going to ask "what's in it for me?" and it is your job to tell them. Direct them to where you want them to go.
5. Make Sure It's Mobile Friendly
One thing that may slip your mind when designing your website is that the layout is going to look different on a mobile device. It's important to collaborate with your web designer and make sure you put equal focus on the layout for computers and mobile devices.
This is going to be particularly important if your target audience is a younger generation, as mentioned previously. Having a website that isn't mobile-friendly could cause your business to lose potential customers.
The 1893 Brand Studio is highly experienced in web design and development, to help you create a website that is going to stand out amongst competitors. Contact us or check out our website today. We would love to work with you.