Chapel Hill Tire strives to provide top service for all UNC students – and their parents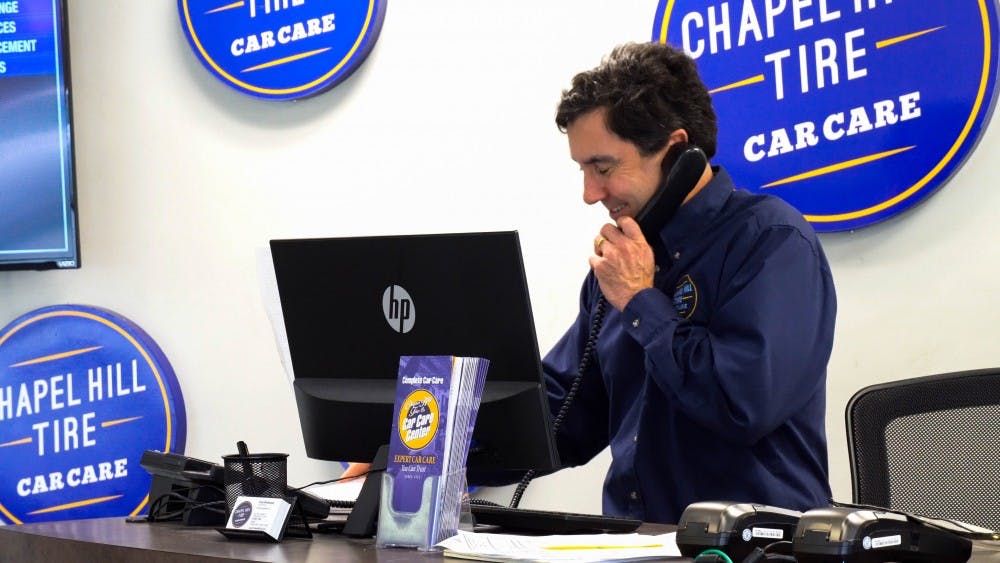 Marc Pons picked up a ringing phone at Chapel Hill Tire one day during exam season and heard a frantic parent on the other end.
The parent was calling from New York on behalf of their child. The child's car wouldn't start, it was the middle of exams, and the student was stressed out. From the sound of the call, the parent was, too.
"I said, 'No problem," Pons recalled. "Glad to help you."
Pons, who owns and operates seven Chapel Hill Tire locations with his brother, drove over himself. Right away, he called and gave the worried parent a status update – a dead battery was to blame. The staff at Chapel Hill Tire changed the battery and brought the car back to the student's driveway.