March Alum Spotlight: Nick Valego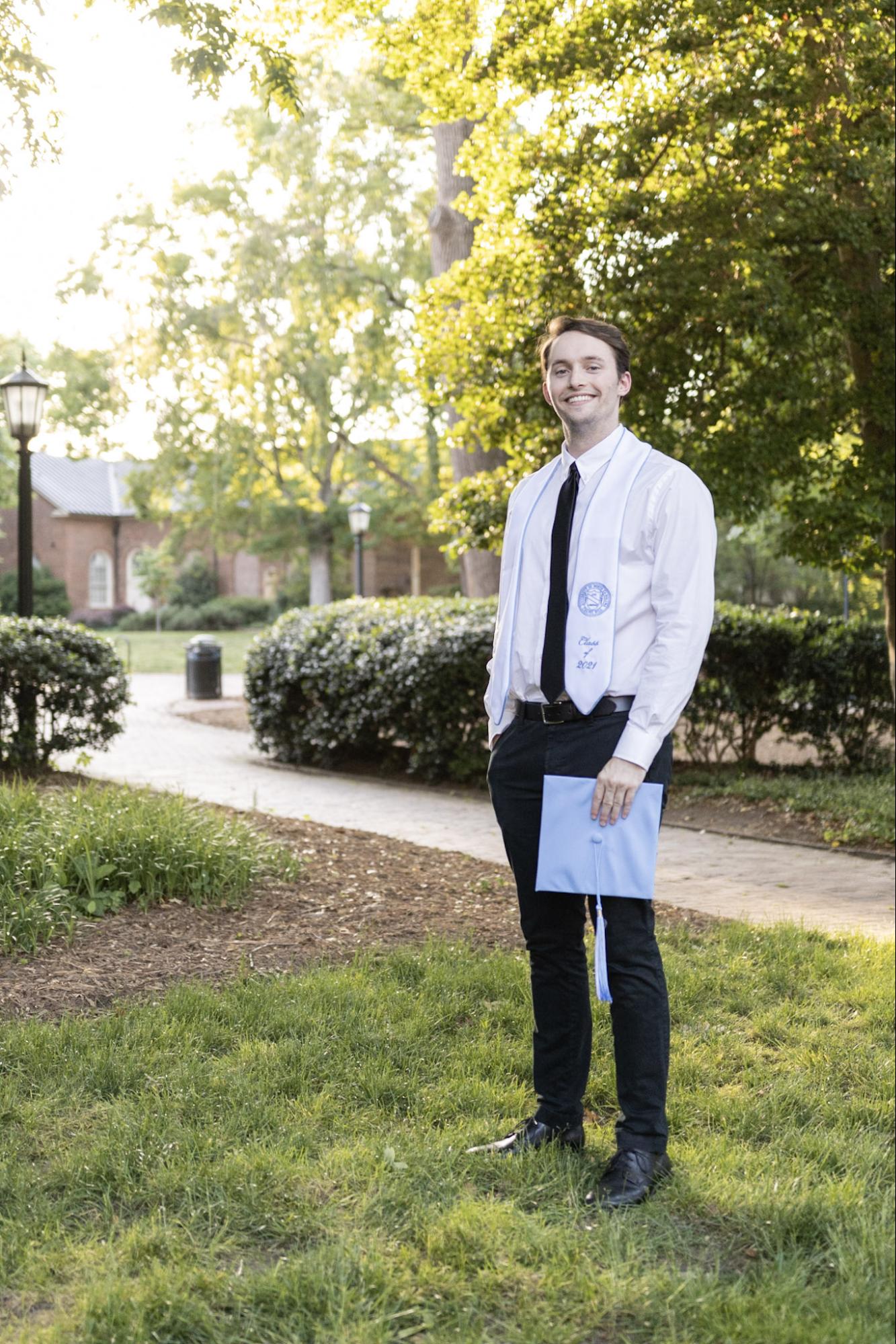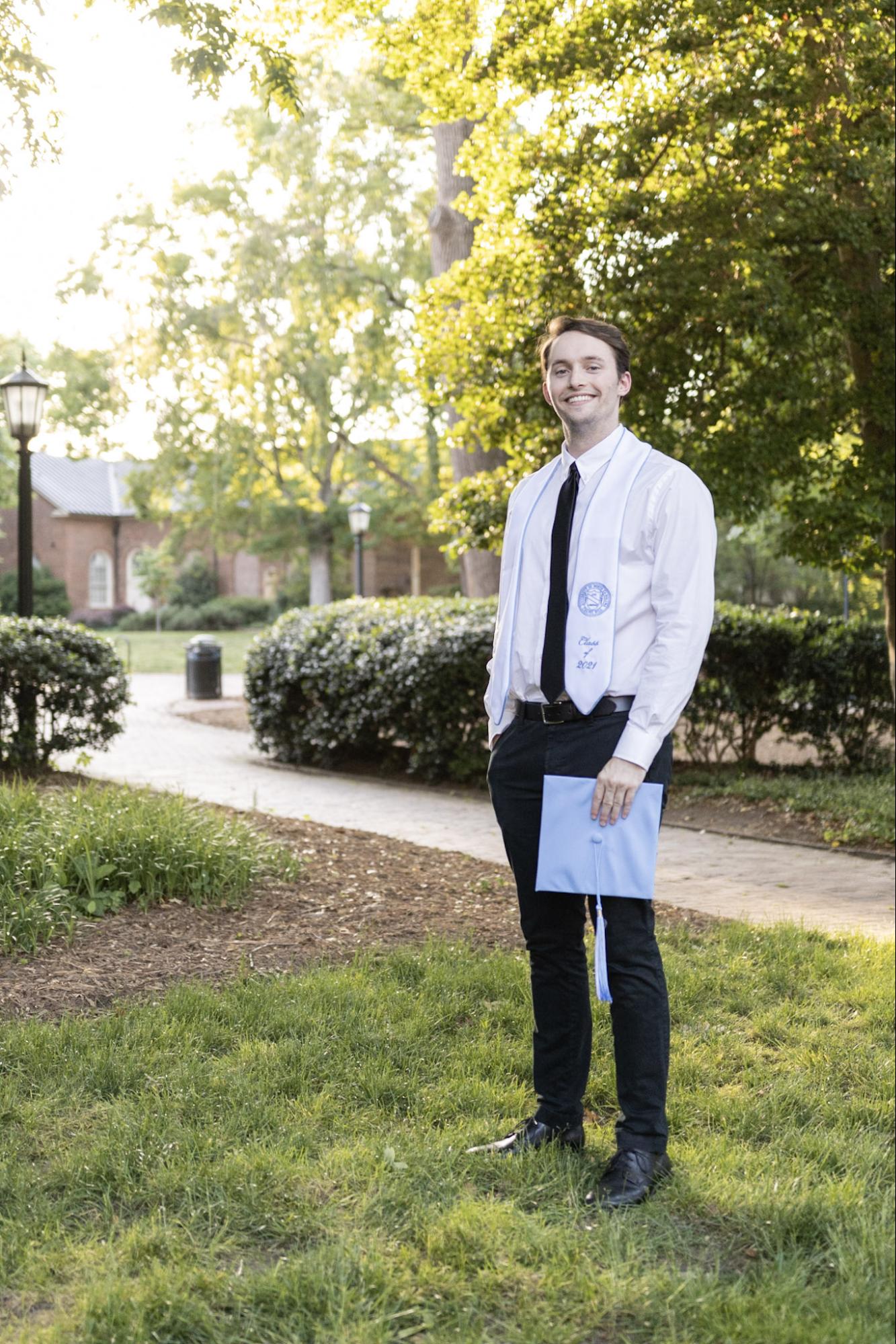 Nick Valego, an alumnus of 1893 Brand Studio's Campaigns team, is now a strategist at Wunderman Thompson Health – a global marketing and communications agency in New York City. Valego, who is originally from Gastonia, N.C., came to UNC-Chapel Hill in 2017 to pursue a degree in Advertising and Public Relations at UNC's Hussman School of Journalism and Media.
After his graduation in 2021, Valego moved to New York to further his career in advertising. As a strategist, Valego's day-to-day is never the same, as he works on a variety of client accounts. He most enjoys his work in inclusive design, where he conducts research and focus groups to help inform companies developing inclusive products for those in marginalized communities. He also spends a significant amount of time studying health equity and consumer health.
Within his variety of roles, Valego enjoys being able to constantly interface with clients as well as the individuals that his clients serve.
"One thing I have found that I love is actually talking to the people that we are trying to reach," he said. He appreciates the opportunity to take part in person-to-person research, adding, "it is a totally different experience where you learn so much."
When Valego thinks back on his days at the Brand Studio, his biggest takeaway was the improvement in his writing skills. As a campaigns staffer, he continued developing his communication background and learned to shorten his copy. He believes that the ability to write clearly and concisely sets him apart in the workplace now.
"I still remember all of the times going through my blog posts at Paige's desk," he said. "It helped a ton."
Valego notes that writing is not something that people take the time to focus on if it's not a core part of their job, but that it's an increasingly important skill in the workplace.
"Being able to jump into the deep end is one of the most important things that a new employee can bring into the workplace," he said. "That was how I learned most things at the Brand Studio and it's how I've learned everything here."
Valego believes that the ability to immerse yourself in your work and learn all that you can paves the best path for success.
As for the advice he would give to students who are about to enter the job market: apply for things even if you don't feel like you will get the position. He also notes that once you are in a position, it's important to stick with it. Valego originally applied to a creative position at Wunderman, but wound up in a strategist position which he now loves and believes is the perfect fit.
For students who still have a few semesters in college, he recommends broadening your industry knowledge by subscribing to newsletters as well as taking as many classes as you can.
"One thing that I wish I had done before being in the industry is taken more psychology classes," he said. Valego emphasizes the importance of understanding psychology in advertising and notes how a strong understanding of other fields can set you apart in the workplace.
Valego's biggest takeaway from his first year at Wunderman and his previous years at the Brand Studio is to give everything a chance. The best way to identify your interests is to take a chance on yourself and engage with as many educational and career-related experiences as possible. Each of these experiences gets you that much closer to finding your perfect fit, which is what Valego believes he has found at Wunderman.
Article written by Elizabeth Efird with photo provided by Nick Valego