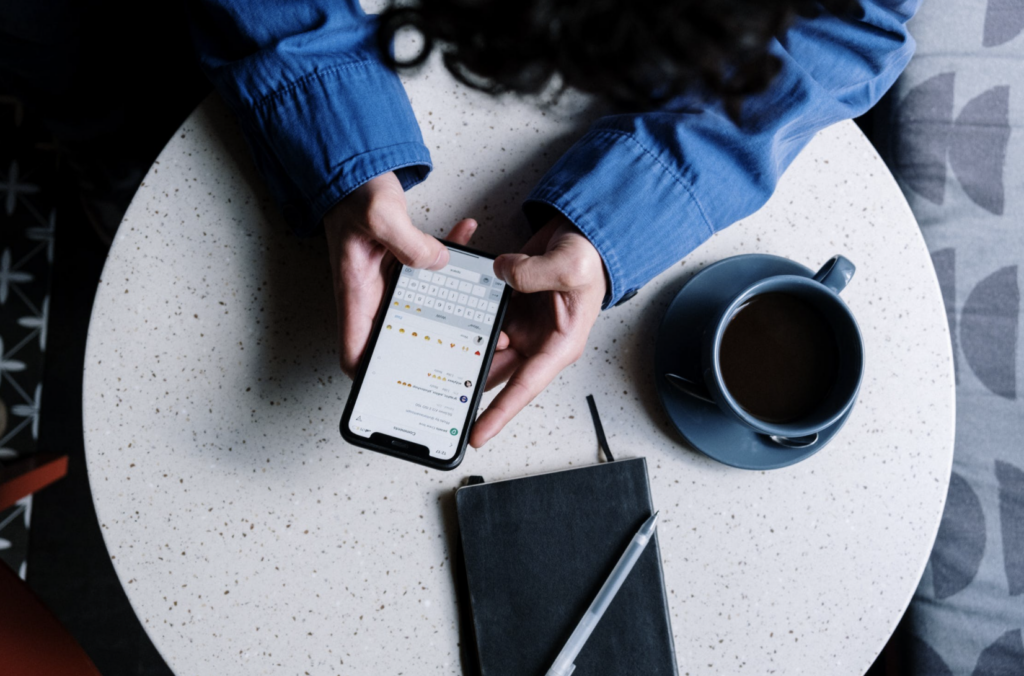 How to write engaging copy for social media
By Lauren LaTulippe
Social media marketing is a product of the new digital age, and it's not going anywhere anytime soon. It's becoming increasingly important for brands to have an engaging social media presence.
Through social media, companies are able to build their brands in real time, which grows customer loyalty and public awareness. Behind the scenes, companies are able to listen to their followers, providing the company nearly instant feedback.
But a social media presence is not built overnight. The key to garnering followers and building a social media presence is engaging content. Make people want to follow you.
Here are a few tips to keep in mind as you develop your social media content:
Know Your Audience
First and foremost, it is important to do your research. It's vital to understand your target audience in order to create content that appeals to them. General relevance is not enough – it needs to genuinely be written for them.
For instance, what appeals to the boomer demographic will not hit home with the Gen Z demographic and vice versa. Once you understand your audience well enough, you will know how to speak their language.
There are multiple ways to research your target audience. With a Google Analytics account, for example, you can use the 'Audience' feature to explore their demographics, interests, geography and more. There are also tools such as Facebook Insights and platforms where you can observe audience behavior, like Reddit and Twitter, that can provide invaluable information.
More subjectively, you can talk to your audience. Surveys, polls and interviews offer direct ways to get to know an audience.
Keep it Current
Playing into current trends is always a smart move. It's a great way to keep social media content relevant to current day.
But this is where knowing the audience becomes extremely important. Going back to boomers versus Gen Z, the trends that each respective demographic is aware of will be very different. It's vital to know what trends will appeal to your target audience.
Think about Gilette's ad, "The Best Man Can Be."
Gillette ran an ad showing toxic masculinity and questioning if that was the best men could get. The #MeToo movement was prevalent in the media during the time and there was traction behind a new feminist wave.
While you may be thinking, "isn't Gilette targeted for men?" Gilette did the research and knew that it's actually primarily women who buy their razors, and that the copy of this ad would appeal to their audience.
Gillette's ad is a great example of knowing your audience, and utilizing what was important in popular culture to get people talking.
Keep it Snappy
You only have so long to capture someone's attention these days.
According to a study done by Facebook, people only spend 1.7 seconds with content on mobile, and 2.7 seconds on websites. To engage customers, you have to catch their eye quickly, so it's important to keep content short and concise.
Furthermore, you have to make the content itself eye-catching. Whether the tone is funny or shocking or provoking, make sure the content makes the customer do a double take.
Add a Call to Action
Once it's all said and done, adding a call to action is one last simple piece that can encourage a customer to engage with social media content. If you want your audience to engage with content, ask them to.
Adding a call to action wraps up social media content by showing that the company is speaking directly to the reader. A very common way of doing this is having them answer a question down in the comments. For example, if a travel company posts a photo from a trip, they could ask their audience to share their favorite trip in the comments.
Getting comments is more important now than ever as newer algorithms favor user engagement. Shares, likes and comments all contribute to the snowball effect of algorithms – the more engagement a post gets, the more likely it is to be rewarded by the algorithm.
Remember the algorithms are trying to show users what they actually want to see.
If you still have questions on how to write engaging copy for social media, contact the 1893 Brand Studio. Our Campaigns and Storytelling teams can help you craft content to increase your social media engagement.