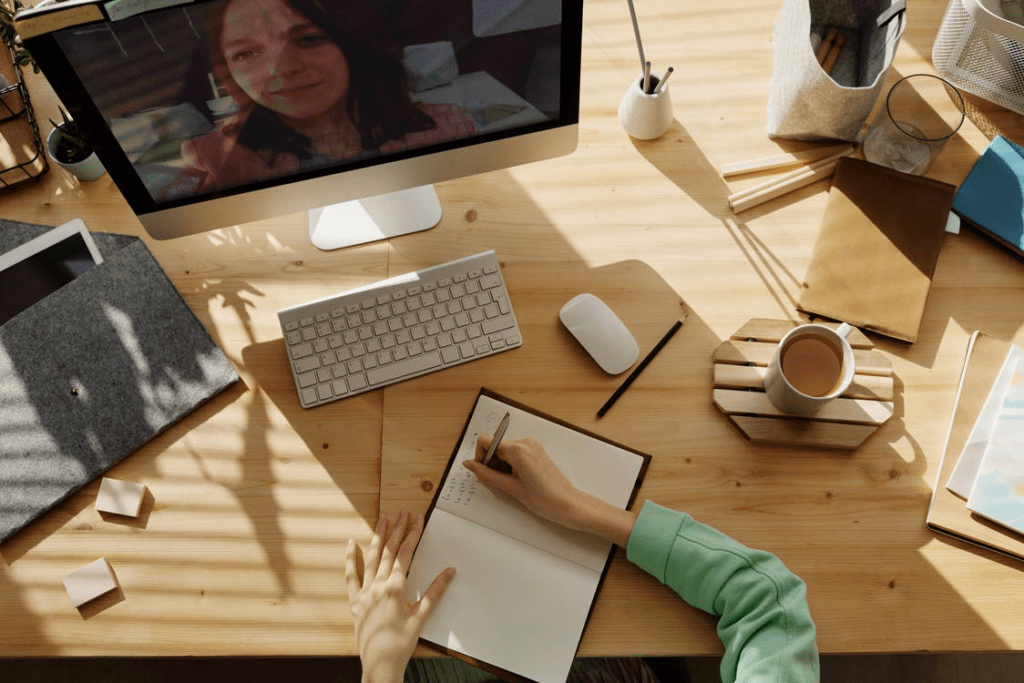 Graphic designer collaboration: tips to make it seamless
By Stephanie Mayer
Even if it's not something you're particularly familiar with, graphic design is an essential part of making your brand come to life.
The idea of sitting down with a graphic designer and putting your vision together can seem daunting, but there are easy ways to make this process efficient and enjoyable for everyone involved.
Graphic designer collaboration: come with examples
When you first meet with a graphic designer, one of the best things you can do is provide examples of other work you like. These examples can be art, photos, ads, moodboards or anything else that gives the designer some artistic direction.
Check out sites like Pinterest, Dribbble or Behance to gather your inspiration.
Graphic designer collaboration:be open to new ideas
Especially when you aren't very familiar with the ins and outs of design or don't have a lot of specific ideas for your project, try to be flexible and open-minded when it comes to a designer's ideas. It's their job to know the most effective ways to leverage design, and being able to compromise is extremely important for making great work.
If your brand already has a well-established design identity, be sure to let the designer know. Whether it's specific colors, fonts, themes or design elements, it's important that a designer knows what defines your brand so they can make a design that fits your identity.
Consider your content
Beyond just crafting a design that looks appealing, designers also want to showcase your message in the most effective way possible. Having a clear idea of what you want this project to accomplish, communicating how you want your content to play into the work and providing clear guidelines on all the information you want displayed is essential to a successful collaboration.
Know what deliverables you want
Depending on where you want to publish this work, you should let your designer know what deliverables you're looking to receive.
Will this be used online?
Will it be printed in color or black and white?
What file formats will you need?
What sizes should they be?
If you aren't sure, ask the designer; they'll help you figure out what you need.
Ask for clarification where needed
Sometimes a designer will talk about an aspect of design that you don't know much about and leave you feeling confused.
But know that it's OK to have questions. If there's something you don't understand, ask the designer for more information. It's not rude to ask for an explanation — it's essential that everyone is on the same page.
Have realistic expectations
When you work with a designer, keep in mind that good design work takes time. The first draft of a project won't be perfect, but with adequate time and constructive feedback, you and the designer can make something great.
Give honest and specific feedback
You might see the work a designer comes to you with and think, "I don't like it."
It's perfectly fine to be unsatisfied with the work, but be sure to explain what you want to change and where you think it could improve. And don't be afraid to be honest – it's a designer's job to make something you like, and the only way that can happen is through clear communication.
At 1893 Brand Studio, we strive to have a great working experience that leaves everyone feeling satisfied. If you're interested in working with us, contact us today to schedule a consultation.